Get Your Google Extension On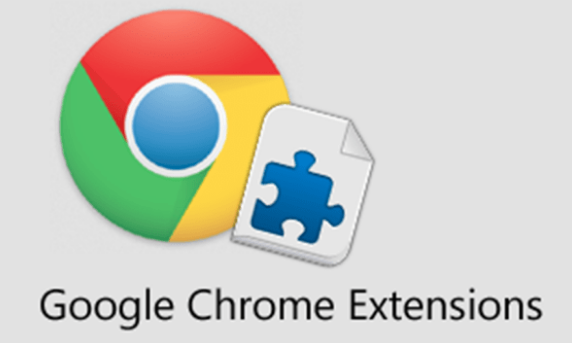 We know Google Chrome is the superior web browser, but are you using it to its full capacity? Extensions and add-ons amplify the current applications offered by Google.
First, you need to be familiar with the Chrome Web Store. You can access this store by going to chrome://apps/.
Using the Omnibox – this does not require anything to be downloaded from the Chrome Store.
The Omnibox is your search bar at the very top that displays your current web address. But it's basically the Lin Manuel Miranda of Chrome because it can do everything. Use it search Google Apps and not just the World Wide Web.
Right-click in the Omnibox and head to the "Edit search engines" option.
Add these three search strings in the three columns.
Add new search engine: Google Drive
Keyword: drive
URL: https://drive.google.com/#search?q=%s
Add new search engine: Gmail
Keyword: gmail
URL: https://mail.google.com/mail/ca/u/0/#apps/%s
Add new search engine: Google Maps
Keyword: map
URL: https://www.google.com/maps/search/%s?hl=en&source=opensearch
Then in your Omnibox, type in the keyword and you can search within that app without having it open!

Tab Scissors and Tab Glue – extension
Tired of toggling back and forth between tabs? Tab scissors will separate the tabs into equal sized windows side-by-side for easier workflow. When you're done, you just press the Tab Glue and the tabs are back in the same window! Huge time saver!
TabCloud – extension
TabCloud will let you save a folder of tabs that you can open depending on whatever you are working on. You can give them labels like newspaper, yearbook, bills, etc.

ColorPick Eyedropper – extension
This extension allows you to pick up color values from websites.
FontFace Ninja – extension
We've all been on a website and wondered what font they used. FontFace Ninja can help. This extension will let you know the fonts on a web page, where you can buy them, the cost and even let you try it out. The only caveat is that it can't detect fonts on images.
Autocrat – add on for Google Sheets
I love Autocrat. If I had to choose one Google goodie, it would be Autocrat. This add on works with Google Sheets like a mail merge in Microsoft, but it can do so much more. For example, if you use Google Forms for a test or application and have short answer questions, it can be a pain to read those answers in a Google Sheet. However, you can set up a template through Autocrat and this add on will populate the answers into a Google Doc or PDF. I also use it for invoices which is amazing. Set up a Google Form as a place to order t-shirts, ads or whatever you like, and you can set Autocrat up to run on a submission trigger that will email an invoice to the mail provided.
This add on definitely has a bit of a learning curve to it, but once you play with it, it's super easy to use.