TAJE Talks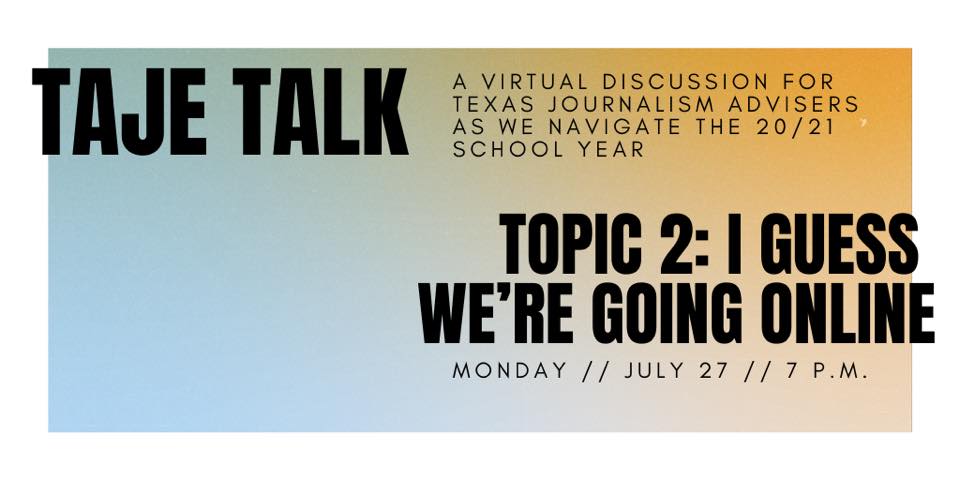 We'd like to invite you to TAJE Talk, a regular virtual conversation among Texas advisers about how we'll get through this school year. We'll share ideas, tips and hopefully laughs.
Next, we'll talk about the ins and outs of moving our journalism classes online. Use this opportunity to share your expertise in everything from learning management systems to best practices for using Zoom. Bring your arsenal of resources and be ready to share.
To receive a link to TAJE Talk conversations (via Zoom), just fill out the form below and we'll send you an email with the link the morning of. If you filled out this form for a previous Talk, no need to complete it again.