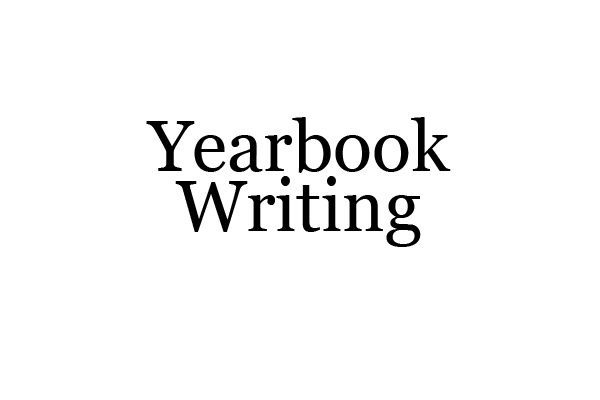 Yearbook Copy Writing
Given a fact sheet including background information, yearbook reporters will write a headline presentation, three captions and a story for one yearbook spread during the two-hour session. Photographs
will be included for which basic identification/description material will be provided. Students may use a dictionary and/or thesaurus.
Students using computers must save their entries as PDFs and have them completely printed by the end of the contest.
Checklist
• Headline catches the readers' attention and captures the gist of story content.
• Body copy follows feature writing format.
• Captions begin with catchy lead-ins. First sentence tells the action in the photo. Second sentence goes beyond the obvious and tells the reader something he can't see in the photo.
• Quotes are used effectively.
Writing Contests Guidelines
Writers should bring pencils, pens, erasers, notebook paper, dictionary, thesaurus and stylebook. Students are allowed to bring computers. Some printers will be available, but students may wish to bring their own printer. Stories must be saved as PDFs and completely printed by the end of the contest. Style should be consistent throughout writing.