Regional Reps 2020-2022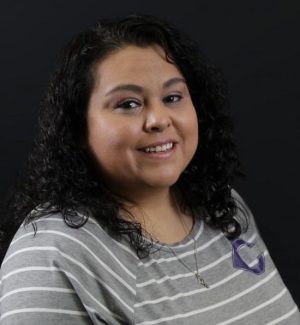 Linda Wilson, Region 1
Canyon High School
Number of Years Advising: 2 (6 years teaching)
Online News, Yearbook
Bio
Jasinia Frausto has taught for six years, four years at the elementary level and two years advising journalism. She has a B.A. in Mass Communication from West Texas A&M University and later returned to WT to obtain her teacher certification. Before entering the classroom, she worked with non-profit organizations in marketing, communications and development for seven years. She leads the journalism program at her alma mater, Canyon High School, advising The Eagle's Tale online news site, the Soaring Wings yearbook and coaching the UIL journalism team. Her scholastic journalism philosophy is that there is a place for every student who is willing to put in the work.
___________________________________________________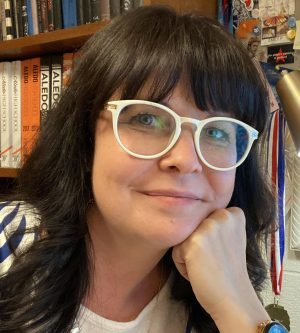 Emily Pyeatt Arnold, Region 2
Aledo High School
Number of Years Advising: 13 (20 years teaching)
Yearbook, Online News, Literary Magazine, Broadcast
Bio
Emily Pyeatt Arnold began advising student media at Haltom High School and currently advises the Ledoian yearbook, the Cat's Eye online news site and Catalyst literary arts magazine at Aledo High School. Her passion for storytelling began in her own high school photography, journalism, English, theatre and speech classes. She attended the University of Nebraska where she worked for The Daily Nebraskan and graduated with a bachelor's in film studies. Pyeatt Arnold also earned her master's in liberal arts from Texas Christian University. She is a former JEA Rising Star.
________________________________________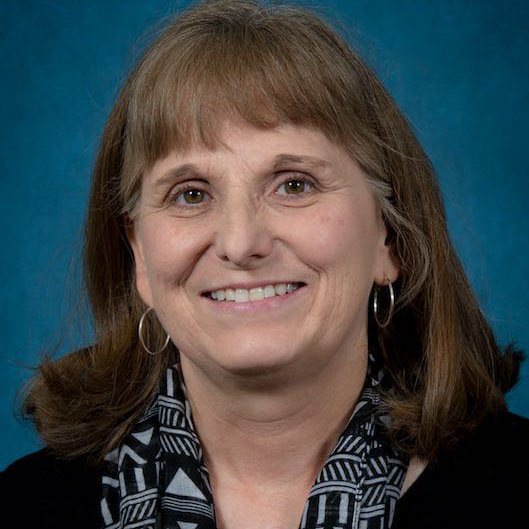 Lisa Roskens, Region 3
Prosper High School
Number of Years Advising: 9
Online
Bio
Lisa Musser Roskens has taught for almost 20 years. Prior to teaching, she worked as a full-time journalist, stay-at-home mom and freelance writer. This school year will be her ninth to teach scholastic journalism and her fourth as a career/technical education instructor. Her publishing credits span multiple genres and sources, such as National Geographic for Kids, Fort Worth Magazine as well as trade magazines and local newspapers. She has a degree in Journalism and English from Angelo State University and was trained one-on-one by Texas Association of Journalism Educators and Interscholastic League Press Conference-recognized and honored instructors in the realm of scholastic journalism.
______________________________________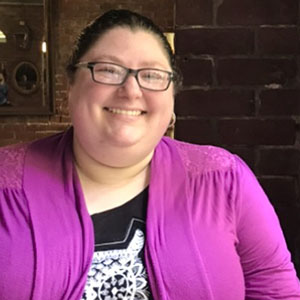 Skye Duncan, Region 4
Sabine High School
Number of Years Advising: 3
Yearbook, Online
Bio
I am in my fourth year teaching, third year advising the yearbook and first year coaching UIL Journalism at Sabine High School. Besides yearbook, I teach video game design, graphic design, printing and imaging technology, business English and photojournalism. In the past, I have taught English II and IV and coached UIL Literary Criticism. Before I began my career in education, I graduated in 2015 with a Bachelor of Business Administration in Marketing and a minor in Photojournalism from Baylor University. I was a photographer and photo editor for the Baylor Lariat. In 2015, I won the Best Photojournalism Award from the Baylor Journalism Department and an Apple Award for Best Photo at the College Media Awards in New York City. I have also had photos used in the New York Times Upshot, a New Balance social media campaign and Baylor Focus Magazine. When I'm not busy working at school, I enjoy playing with my adorably needy Australian Shepherd pups, Khaleesi and Robin. You might also find me reading a good book, playing video games or singing along to my favorite songs on the radio.
_________________________________________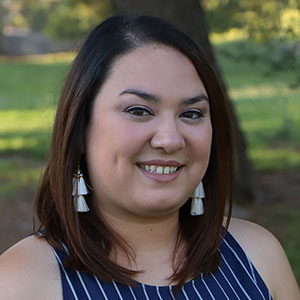 Vanessa Martinez, Region 5
El Dorado High School
Number of Years Advising: 6
Yearbook, Online
Bio
I have been a yearbook nerd (yerd, as it's known in the game) since my freshman year of high school. I was bit by the journalism bug from an early age when I was assigned to cover — of all things — cross country early on Saturday mornings. I was an editor on yearbook for all four years of high school and the book that I was co-EIC on in my junior year, actually became Andress High School's first Pacemaker finalist in 2008. I went to the University of Texas at El Paso in El Paso and worked for The Prospector, our student newspaper, in every reporter and editorial capacity for three years. I graduated with my BA in Multimedia Journalism in December 2012, after spending one semester working in D.C. at the National Museum of American History at the Smithsonian. After graduating, I worked for the City Magazine as a copy editor and then the El Paso Times on the copy desk. There, I helped edit and layout newspapers from all over the West Texas and Southern New Mexico region. In 2014, I jumped to the world of education and earned the yearbook adviser position at El Dorado High School. I teach graphic design, commercial photography, newspaper and yearbook. In the 6 years that I have been teaching/advising, I have earned two CSPA Silver Crowns, the JEA Rising Star Award, two district UIL journalism championships and am currently a Pacemaker finalist for our 2019 yearbook.
_________________________________________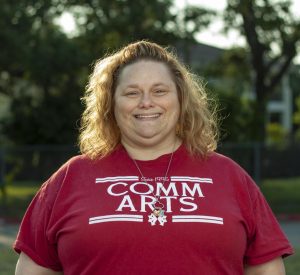 Carey McCarthy, Region 6
Communications Arts High School
Number of Years Advising: 16
Yearbook, Broadcast
Bio
Carey McCarthy has been involved in journalism since she was in middle school and returned to teaching and advising journalism three years ago. She has also been selected to serve as a UNT Mayborn School of Journalism and Scripps Howard Foundation Teaching Ambassador for the Emerging Journalists Program in 2022. She has 16 years of classroom teaching experience. Prior to returning to the classroom, she worked as a dog trainer, bather and customer service manager at Petsmart. She was an online instructor for PBS Teacherline, an applications instructor for New Horizons Learning Center training adults in Microsoft and Adobe software, a veterinary technician and an educational specialist at the Institute of Texan Cultures museum.
_________________________________________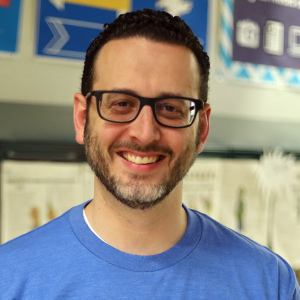 David Doerr, Region 7
W. Charles Akins Early College High School
Number of Years Advising: 10
Newspaper (print), Online
Bio
David Doerr has worked as a student publications adviser for the last 10 years, teaching at W. Charles Akins High School in Austin, Texas since 2010. Doerr, who worked for about thee years at the Waco Tribune-Herald, before teaching, began his teaching career advising yearbook students for three years. For the last seven years, he has advised print and online editions of The Eagle's Eye student newspaper. in 2018, Doerr worked closely with students who organized New Voices Texas to advocate for state law to protect student journalists from censorship and teachers from retaliation by administrators. He currently serves as the chair of TAJE's Legislative and Policy Committee, which is focused on issues related to changes to state law and policy that affect scholastic journalism. He continues to serve as the faculty adviser for New Voices Texas.
______________________________________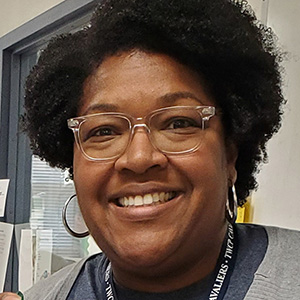 Jennifer Walton, Region 8
The Woodlands College Park High School
Number of Years Advising: 15
Newspaper (print), Yearbook, Online
Bio
My name is Jennifer Walton and this is my 15 year teaching and advising yearbook and newspaper staffs! I graduated from THE Sam Houston State University with a B.A. in Journalism-PR and my Masters is from Texas Southern University in Communications. I am currently advising at The Woodlands College Park High School. I have advised award-winning staffs for both publications and know the hard but rewarding job that is a Journalism adviser. I love the world of Journalism (clearly) and I would love the opportunity to help advisers with my experience and can-do attitude! Beyond the classroom, I help with committees on campus and district level. And beyond my job, I have an awesome husband and son!
___________________________________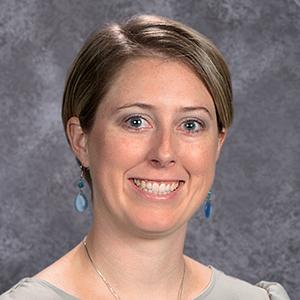 Amber Parrish, Region 9
Cypress Falls High School
Number of Years Advising: 4
Newspaper (print), Yearbook, Online, News Mag
Bio
Amber Jennings graduated from the University of Houston in May of 2014 with a major in Print Journalism and a minor in English. After receiving a long term substitute position at Cypress Creek High School in August of 2014 for English III, Jennings was hired on as a full-time employee after passing her content test in English. Jennings remained at Cypress Creek for another year, but then chose to transfer to Cypress Falls High School where she was offered the journalism program. In her first year with Cypress Falls, Jennings had a student advance to State in UIL Headline Writing. She has been a supporter of the High School Journalism Network since arriving by hosting HSJN Press Conferences every year and increasing student participation in the program. Cypress Falls has come in second place for article submissions to the High School Journalism Network since the 2016-2017 school year, and in the 2017-2018 school year was awarded the HSJN Adviser of the Year Award. In the 2018-2019 school year, Jennings hosted the first district-wide Quill and Scroll National Honor Induction Ceremony with the help of the High School Journalism Network. This year, her fourth year running the program, Jennings was announced as Spotlight Teacher of the Year for Cypress Falls High School.
___________________________________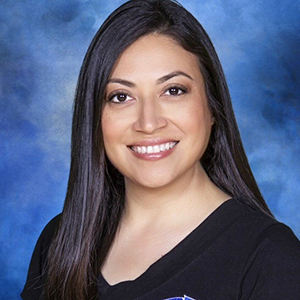 Sandra Casperson, Region 10
Robert Vela High School
Number of Years Advising: 12
Yearbook, Online, Broadcast
Bio
Sandra Casperson is currently in her 12th year of teaching, but began advising journalism in 2012 with the opening of Robert Vela High School, the fourth high school in the Edinburg school district. She advises the Legacy, a 288-page yearbook and the Blue Streak News, an online newspaper. Yearbook journalism has been a part of Casperson's life since her freshman year in high school. She earned a bachelor's in journalism from The University of Texas-Pan American and entered the teaching profession in 2008. Casperson also sponsors Student Council, UIL Journalism, Quill & Scroll, the newspaper club and serves as a webmaster and social media director for her campus.