Regional Reps 2018-2020
Linda Wilson, Caprock HS, Region 1
Caprock High School
_________________________________________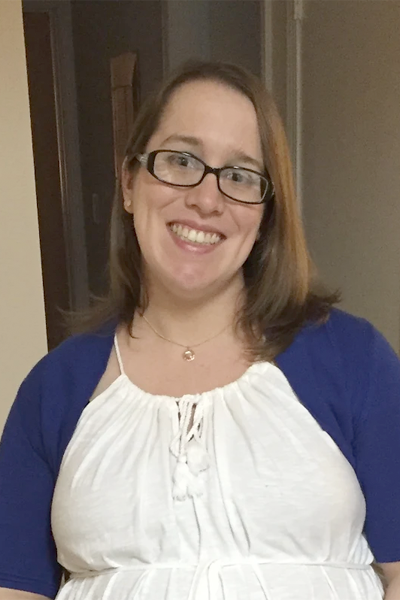 Stacey Hohertz, Region 2
Kirby Middle School
Number of Years Advising: 4
Yearbook, Online, Broadcast
Bio
Journalism has been a long time passion for me. I spent 7 years working in television news before starting my teaching career. I teach Broadcast Journalism, Yearbook, Technology, and Career Education. My broadcast students record a daily newscast that we post to YouTube for the school to show during a certain time of day. I also sponsor Student Council, Video Game Club, Hounds Help Desk, and Yearbook Club at my school and am the webmaster and social media director. When I'm not at work I'm chasing my one and two year old around with my husband, Justin.
________________________________________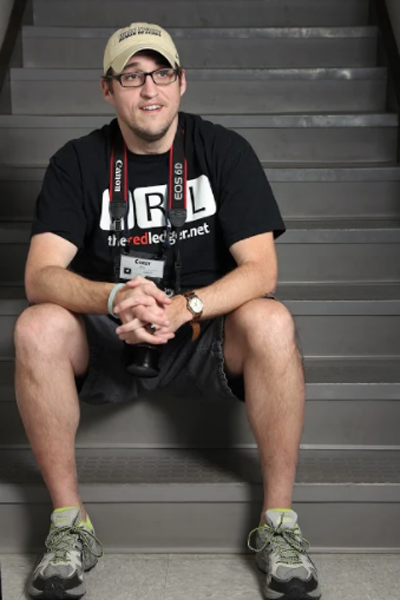 Corey Hale, Region 3
Lovejoy High School
Number of Years Advising: 16
Online, Broadcast
Bio
I'm in my 16th year of teaching at my third high school, all of which have started with an "L." I've advised yearbook, print and online newspaper, and broadcast and my students have made me look good by bringing home a lot of awards including ILPC Stars, CSPA Crowns, an NSPA Pacemaker and a lot of individual awards. I also get to teach at some workshops around the area in the summer, covering topics like beginning and advanced reporting, design and leadership. Before teaching, I was a sports writer/editor/page designer for a small Arkansas daily. I love music, photography, movies and cooking, but most of my time these days is happily spent with my wife Faith and our new son, Charlie.
______________________________________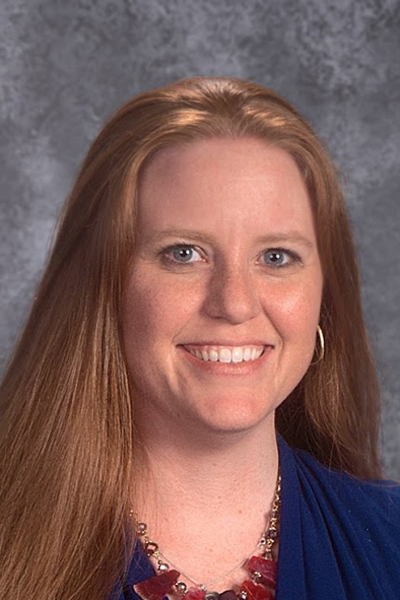 Paige Dyer, Region 4
Whitehouse High School
Number of Years Advising: 9
Newspaper (print), Yearbook, Online
Bio
I am the publications and journalism teacher at WHS. My love for journalism began as a young child. My parents owned a radio station so I was raised on the air assisting my dad with on-air sporting events, specifically keeping volleyball, basketball, baseball and softball books so he could report the plays. At the age of 7, I could rattle off a student-athlete's stats and actually know what I was talking about. Once my older brother joined the high school yearbook staff in 1991, I saw another side of journalism, I was hooked and wanted to do exactly what he did in high school. Four years later, it was my turn. My own journalism career began in my freshman English classroom/yearbook room. I began as a staff member, moved to organizations editor, then editor-in-chief my senior year. I was in love with publishing and knew that was what I wanted to do as a career. I obtained my degree in Journalism/Public Relations from UT Tyler. My first teaching job was in Winona, teaching Communications and coaching every girls sport offered. I then moved to All Saints Episcopal School in Tyler for five years where I was a multi-sport coach and worked as the assistant to the Director of Athletics using the public relations side of my degree. In 2009 I joined the faculty at Whitehouse High School working my dream job of being a yearbook and newspaper advisor. I also learned that teaching photography and journalism was even more rewarding than I ever imagined. Our publications department is thriving because of the students who I see have the same passion I did in my youth. We are a successful program because of the heart the students put into their publications. The state awards are bonuses to seeing the joy each staff member has when they write their perfect story or take their favorite photo. I LOVE what I do and am amazed at how proud each student makes me on a daily basis. I enjoy and love my job as a journalism/publications teacher more and more each year. This is because of my kids.
_________________________________________
 Region 5
_________________________________________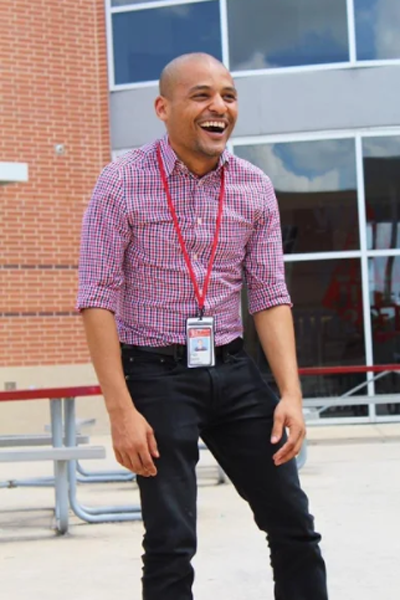 Pedro Cabrera, Region 6
Judson High School
Number of Years Advising: 4
Newspaper (print), Yearbook, Online
Bio
Pedro Cabrera is in his 7th year in the classroom, but his 4th year advising a journalism program. After being chosen to take over the program at Judson High School, he has revitalized it by starting up a brand new student newspaper and revamping the campus yearbook, to the point that both publications are now award winning. He also teaches speech communication dual credit on campus, as well as speech communication at San Antonio College.
Cabrera graduated from Texas State University in 2011 with a Bachelors of Arts in Communication Studies and Sam Houston State University in 2015 with a Masters of Arts in Communication Studies. He is currently enrolled at Walden University, in hopes to graduate with Doctor of Education degree.
Cabrera was born and raised in San Antonio, Texas, to two Dominican immigrants, where he also graduated from Business Careers High School in 2006. He is a lover of all things Whataburger.
_________________________________________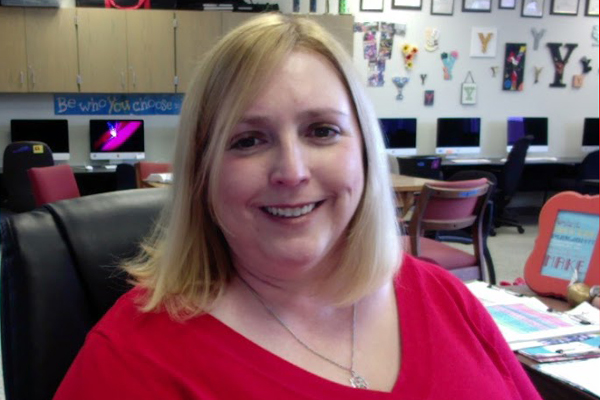 Kari Riemer, Region 7
Hendrickson High School
Number of Years Advising: 25
Newspaper (print), Yearbook
Bio
Kari O. Riemer has over 30 years in the public school classroom and has been advising school publications for most of them. For the last decade, she has been the publications adviser at a large 6A high school in Pflugerville, Texas, a growing farm/tech suburb outside of Austin. Both the newspaper and yearbook she advises have been nationally recognized and she is a former recipient of the Edith Fox King award for outstanding dedication to scholastic journalism. She is currently the regional representative for Region 7 of TAJE.
______________________________________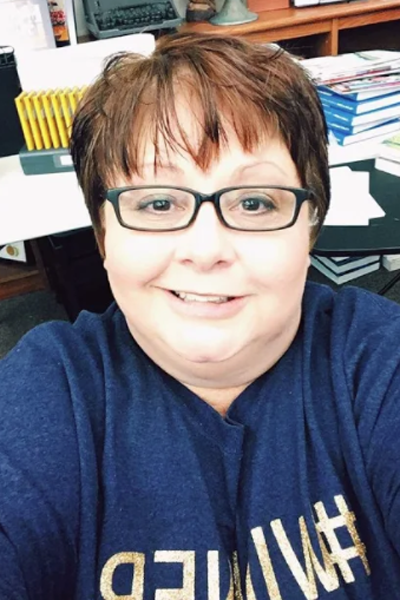 Melonie Menefee, Region 8
Buffalo High School
Number of Years Advising: 22
Yearbook, Online
Bio
I am currently in my 24th year of teaching with Buffalo ISD in Buffalo. I have been involved with journalism for all but two of those years. I have also taught English and currently teach competitive speech along with journalism and serve as our school librarian. I am married with two sons; one is grown and the father of my five-year-old granddaughter. The other is currently a member of my journalism staff. After my carting him to conventions since before he was even a year old, I suppose that was inevitable.
___________________________________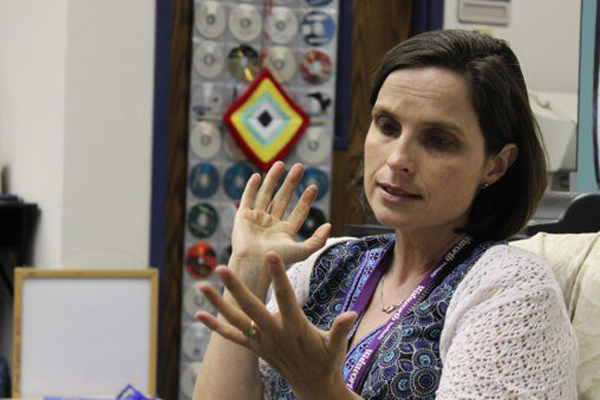 Laura Negri, Region 9
Alief Kerr High School
Number of Years Advising: 22
Newspaper (print), Yearbook, Online
Bio
Laura K. Negri, CJE, has taught journalism, photojournalism, newspaper, yearbook and technology for 22 years in Texas public schools. Prior to teaching, she was a newspaper reporter, photographer and editor. She judges for several state journalism organizations and is a 2002 Reynolds High School Journalism Institute participant, a 2005 Radio-Television News Directors Foundation Teacher Ambassador, and a 2012 Fund For Teachers Fellow.
___________________________________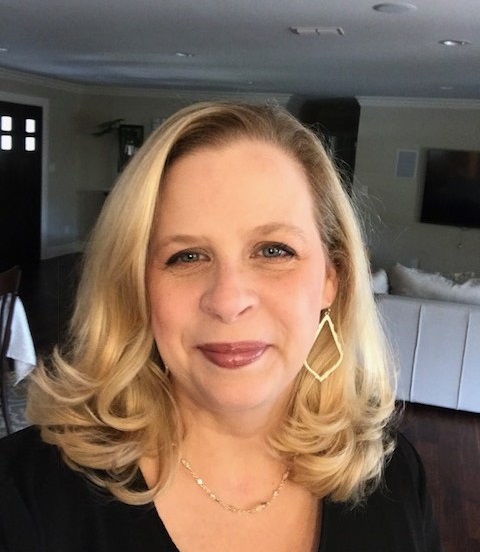 Kelsey E Martin, Region 10
Memorial High School
Number of Years Advising: 25
Yearbook, Online
Bio
"I have been the journalism teacher as well as yearbook and newspaper adviser at Memorial High School in McAllen for 25 years. During this time, I have also coached all of the journalism events as well as Current Issues and Events. Three years ago, I also agreed to take on the position of Academic UIL Coordinator for our campus. I have my CJE (Certified Journalism Educator) certification from JEA. I live in McAllen with my two tween daughters, Lowrie and Coy. We have two dogs and three cats that we claim and a couple of outdoor cats that call our cul-de-sac home. I am a sustaining member of the Junior League of McAllen and I love to travel. I do not have a whole lot of time to do much else!"