Regional Reps 2023-2025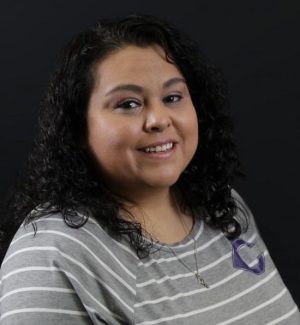 Jasinia Frausto, Region 1
Canyon High School
Number of Years Advising: 4 (8 years teaching)
Online News, Yearbook
Bio
Jasinia Frausto has taught for eight years, four years at the elementary level and four years advising high school journalism. She has a B.A. in Mass Communication from West Texas A&M University and later returned to WT to obtain her teacher certification. Before entering the classroom, she worked with non-profit organizations in marketing, communications and development for seven years. She leads the journalism program at her alma mater, Canyon High School, advising The Eagle's Tale online news site, the Soaring Wings yearbook and coaching the UIL journalism team. Her scholastic journalism philosophy is that there is a place for every student who is willing to put in the work.
___________________________________________________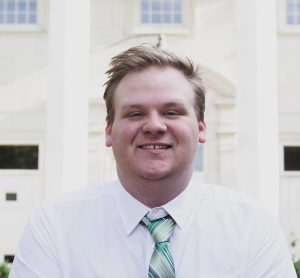 Daniel Ryan Carr, Region 2
Ray Braswell High School
Number of Years Advising: 3
Newspaper (print), Yearbook, Online, Broadcast
Bio
Ryan Carr has worked as a student publications/media adviser for the past two years. He is currently the Journalism adviser at Denton ISD's Ray Braswell High School in Aubrey. Before teaching, Carr worked for five years as the Student Ministries Office/Admin and AVL Coordinator at Denton Bible Church. His role at DBC involved communicating with parents and students in the ministry and event planning. Carr attended the University of North Texas Mayborn School of Journalism. He has a Bachelor of Arts in Journalism with an emphasis in Public Relations and graduated in August 2020. Carr attended Denton High School and graduated in 2015. In high school, he was known as both a yerd and thespian. He was the Online Editor-in-Chief of The Horseshoe Newspaper and a Senior Editor and Business Manager of The Bronco Yearbook. Carr owes much of his success to his amazing journalism adviser and long-time friend, Rebecka Frey. At Braswell High School, Ryan Carr advises the Braswell Student Media program made up of The Ambush Yearbook, The Bengal Beat Newspaper, the BHS Now Broadcast and the braswellmedia.org site. Carr most recently served as a teaching ambassador for the 2022 UNT Mayborn Scripps Howard Fund Emerging Journalists Program.
________________________________________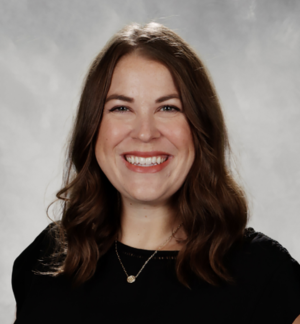 Taylor Mersmann, Region 3
Walnut Grove High School
Number of Years Advising: 8
Yearbook, Online
Bio
Taylor Mersmann is a seven-year adviser. She leads the online newspaper and radio for Rock Hill High School in Frisco (Prosper ISD). In addition, she teaches all levels of photography and graphic design. She previously advised middle school yearbook and will return to yearbook at the new Walnut Grove High School (Prosper ISD) this fall. This will mark her fourth new journalism program build.
______________________________________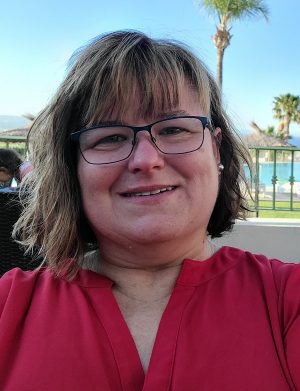 Tabitha Houchens, Region 4
Redwater High School
Number of Years Advising: 16
Yearbook
Bio
I have been teaching for 16 years, all at Redwater ISD, where I teach grades 7-12. I am a member of several professional organizations, such as TAJE, JEA, ATPI and more. I have been fortunate to attend many area, state and national conventions, as well as adviser conferences and workshops. I currently teach Journalism 1, Photography for high school and junior high, Yearbook 1-3 and Digital Graphics and Illustrations. I have previously taught and advised the school newspaper. In addition to those classes, I am the UIL coach for 7-8 grade Editorial Writing and all five high school journalism events.
Prior to beginning my career in education, I was the sports editor, a photographer and journalist at a number of local newspapers. I was also responsible for the layout and design of my sports pages, as well as some others. For two years, I was publicist for a hotel and casino in Nevada.
I have one nephew and one niece, who is expecting her first child, a baby girl, in mid-September.
As an active educator and community member, I am also a member of the Alpha Pi Chapter of Delta Kapa Gamma, a sustainer in the Junior League of Texarkana and a supporter of the arts through TRAHC and Tex Rep.
_________________________________________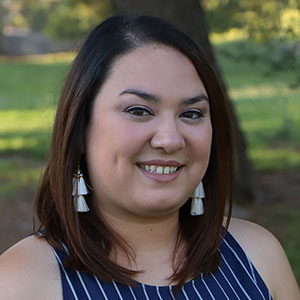 Vanessa Martinez, Region 5
El Dorado High School
Number of Years Advising: 10
Yearbook, Online
Bio
I have been a yearbook nerd (yerd, as it's known in the game) since my freshman year of high school. I was bit by the journalism bug from an early age when I was assigned to cover — of all things — cross country early on Saturday mornings. I was an editor on yearbook for all four years of high school and the book that I was co-EIC on in my junior year, actually became Andress High School's first Pacemaker finalist in 2008. I went to the University of Texas at El Paso in El Paso and worked for The Prospector, our student newspaper, in every reporter and editorial capacity for three years. I graduated with my BA in Multimedia Journalism in December 2012, after spending one semester working in D.C. at the National Museum of American History at the Smithsonian. After graduating, I worked for the City Magazine as a copy editor and then the El Paso Times on the copy desk. There, I helped edit and layout newspapers from all over the West Texas and Southern New Mexico region. In 2014, I jumped to the world of education and earned the yearbook adviser position at El Dorado High School. I teach graphic design, commercial photography, newspaper and yearbook. In the 6 years that I have been teaching/advising, I have earned two CSPA Silver Crowns, the JEA Rising Star Award, two district UIL journalism championships and am currently a Pacemaker finalist for our 2019 yearbook.
_________________________________________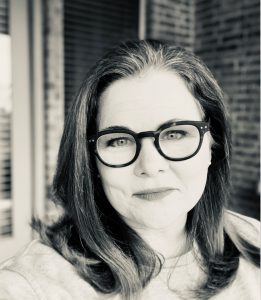 Shannon Kelly, Region 6
John M. Harlan High School
Number of Years Advising: 10
Newspaper, Yearbook, Broadcast, Literary Magazine
Bio
My journey with newspaper and yearbook began with a summer camp at Stephan F. Austin the summer before 8th grade, and I have loved it ever since. In addition to teaching high school English and journalism, I have taught for preschools and museums as well as worked in administration for LSU and the University of Maryland.
_________________________________________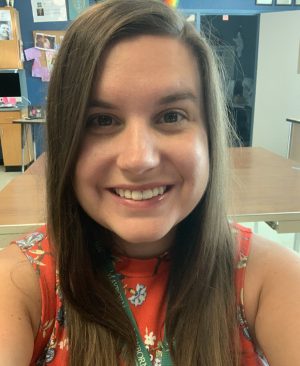 Haley Gluch, Region 7
McNeil High School
Number of Years Advising: 8
Newspaper (print), Yearbook, Online
Bio
My name is Haley Gluch (glue) and I am the adviser at McNeil High School. This is my seventh year teaching, and I advise both newspaper and yearbook. My background is in journalism and advertising.
______________________________________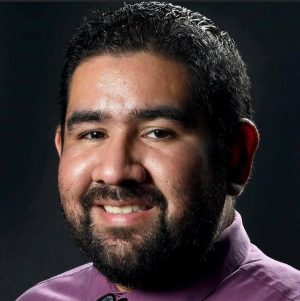 Mike Tobias, Region 8
Port Neches-Groves ISD
Number of Years Advising: 6
Newspaper (print), Yearbook, Online, Broadcast
Bio
Mike Tobias is the NDN Press advisor, the high school student media program and also the district communications director for Port Neches-Groves ISD.
Tobias advises staffs of students in CTE classes, such as Commercial Photography, Graphic Design and Digital Design & Media.
Ultimately, they're charged with creating yearbook, newspaper (online and print), social media content and two weekly sports shows.
Now in his fifth year of teaching, he came to PNG after 16 years of professional journalism experience, working in varying newsroom roles — most recently as the sports editor of The Beaumont Enterprise. Among his more memorable career moments are covering the area's hurricanes and tropical storms, NCAA and professional sports — including Houston's Texans, Rockets and Astros — and many nights of high school athletics. He has made a career living on deadlines and instills the same level of urgency in his students.
When he manages to pull himself away from work, he enjoys spending time with his wife, Paige, his daughters Addison and Andie and is an avid guitar and music enthusiast.
___________________________________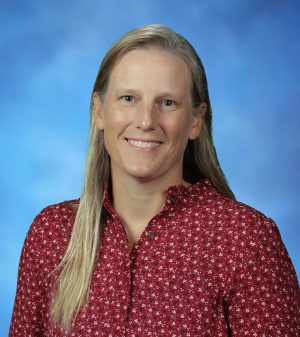 Megan Ortiz, Region 9
Kingwood Park High School
Number of Years Advising: 13
Newspaper (print), Yearbook, Online
Bio
I have been a journalism teacher for 12 years in Humble ISD. I currently advise the Kingwood Park Times, KPTimes.com and the yearbook at Kingwood Park HS. Prior to teaching, I worked at the Houston Chronicle as a beat writer covering the NFL and the NBA. I majored in journalism and mass communications at the University of Iowa. I was honored as a JEA Rising Star in 2014. My students have earned a newspaper Pacemaker and been honored with many state and national awards.
___________________________________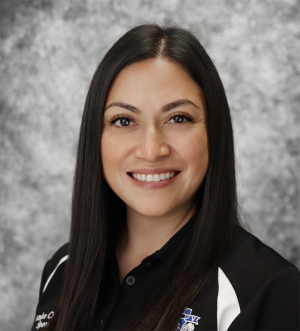 Sandra Casperson, Region 10
Robert Vela High School
Number of Years Advising: 13
Yearbook
Bio
Sandra Casperson is currently in her 16th year of teaching but began advising journalism in 2012 with the opening of Robert Vela High School, the fourth high school in the Edinburg school district. She advises the Legacy, a 288-page yearbook. Yearbook journalism has been a part of Casperson's life since her freshman year in high school. She earned a bachelor's in journalism from The University of Texas-Pan American and entered the teaching profession in 2008. Casperson also sponsors Student Council and Quill & Scroll.
_________________________________________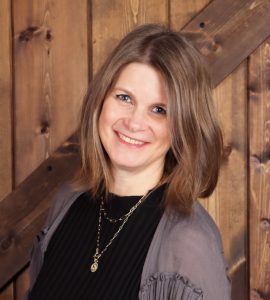 Alicia Merrifield, Private Schools
The Village School
Number of Years Advising: 12 (31 years teaching)
Yearbook, Online, Photojournalism
Bio
Alicia Merrifield is a YERD through and through! This will be her 25th year (32 in the classroom – 13 in journalism) at The Village School, a private PK2-12 grade school in Houston. There she advises The Viking Press (online news), The Viking Yearbook (middle school and high school), photojournalism, Intro to Graphic Design and Digital Marketing. She brought a yearbook club of 10 to the ever-growing Viking Media program that Village School has now. Alicia also serves as the JEA Mentoring Committee Chair.