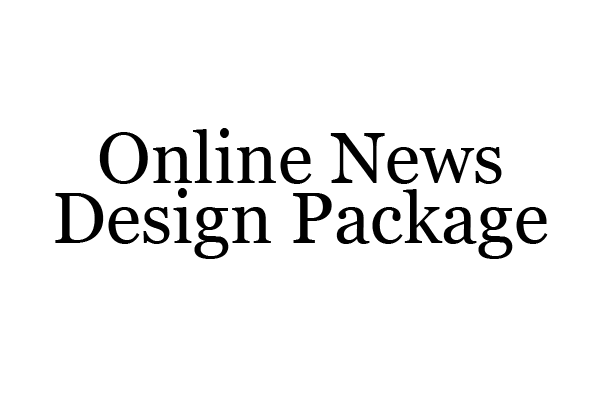 Online News Design Package
Students will create an online package and post it to their own school's website. Students will receive a contest topic and instructions and will then have five hours to complete their package. Contestants should post all content themselves and should have all passwords necessary to post to their site.
Assistance posting to the contestant's website will not be available. No other outside help is permissible. Students can work alone or in teams of no more than three, but only those students entered in the contest can create content for the competition. At the end of the allotted time, students will complete a form with their URL and a list of items they posted for the contest. Contest will begin at noon, and entries must be received by 6 p.m.
Checklist
• Includes a main story, photos, video and/or audio (no more than three minutes in length) and one additional coverage component (sidebar, links, infographic)
• Displays use of social media or other means of interactivity with the audience
• Presented for the contestants' school audience
• Visually appealing
• Readable and easy to navigate
• Follows journalistic ethical standards and style
Design Contest Rules
With the exception of Editorial Illustration and Yearbook Theme Package, design contest entries should be uploaded before the convention, and a hard copy will be carried in. A week before the convention, contest materials will be on the TAJE website, taje.org, for contestants to download.
Designers will select as many photos as they wish, crop and place photos. Students must upload a completed PDF to tajecontest@gmail.com before the convention. Students must also bring a printed copy of the design to the contest.
Students must attend the two-hour critique session at the convention.