Go with Google Classroom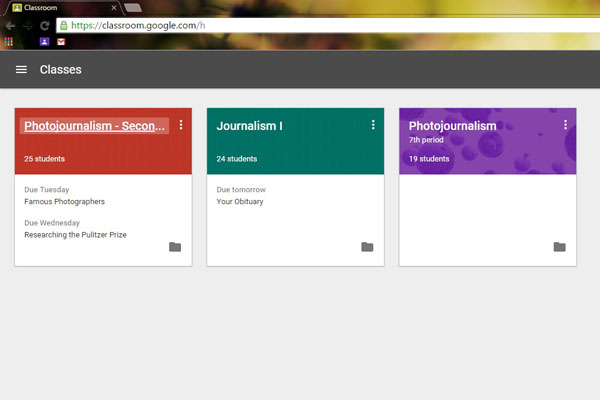 At the risk of sounding dramatic, I'm going to say it – Google changed my life. I mean Google as an industry, not just the search engine or the Google Doodles. (My favorite doodle of all time was the Nellie Bly one though.)
Google changed my life with Google Classroom – "a blended learning platform for schools that aim to simplify creating, distributing and grading assignments in a paperless way." That's Google's definition. Here's mine: Google Classroom takes your classroom and puts it online in a way which teenagers not only understand but prefer. It's the simpler Blackboard and Moodle without the migraines.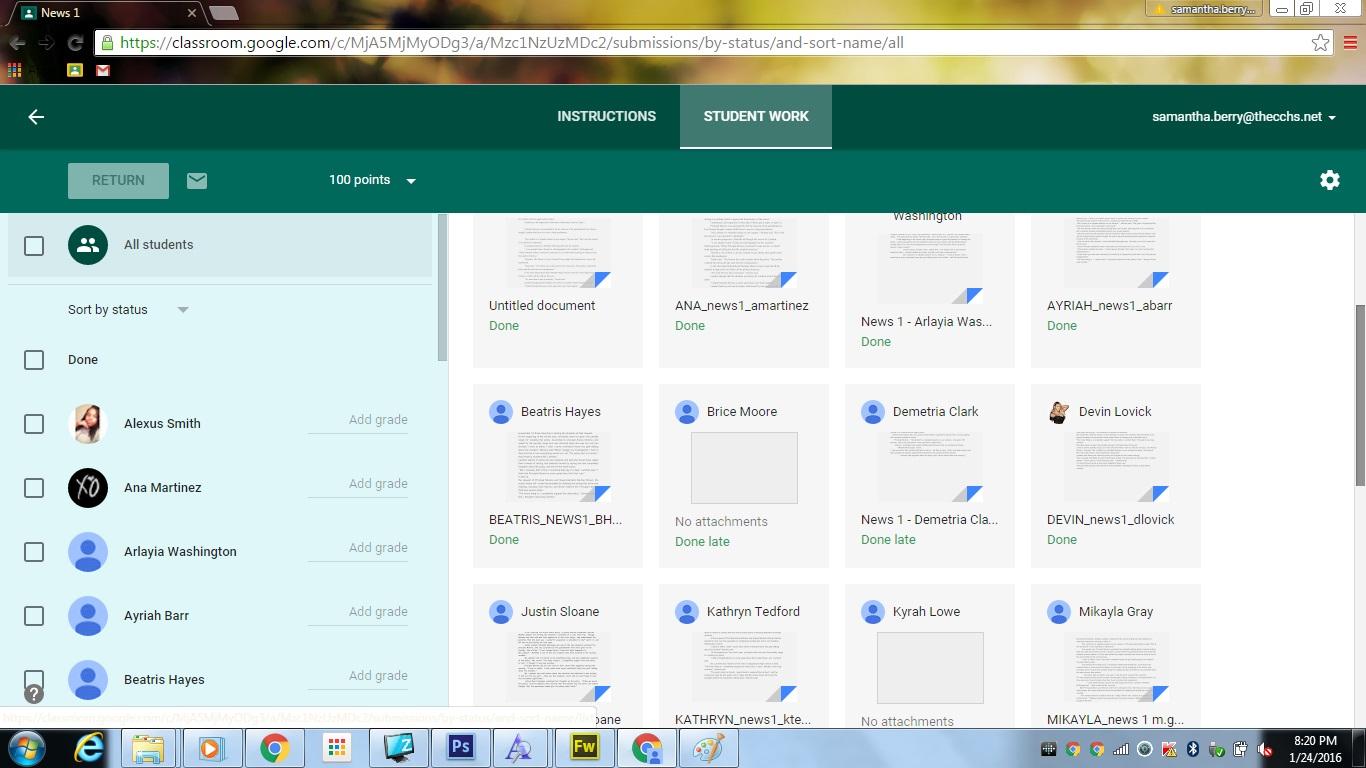 What you need to know first:
You need a Google Apps For Education account. (GAFE)
It used to be a bit easier to secure one of these. Back in the old days (last year), a teacher could pay $10 and secure a domain name for their program or school with 10,000 user accounts. Recently, I've discovered Google would like you to walk through this process with your school administration. I suspect it's a domain name issue honestly.
Once you're signed up for GAFE…
Create student accounts.
It's extremely easy. Using a .csv file you can populate your students into this and assign them a professional email address. No more "onedirectionluver99" or '2cute4u" accounts.
Create your classes
You can create not only different classes but different sections as well.
Begin uploading assignments
You have the capability to attach Google Forms (easiest way to give quizzes and tests EVER) or Powerpoints etc. and give strict deadlines. If kids miss the deadline, the assignment is automatically marked late.
Set procedures
I can't stress this enough. If you don't make Google Classroom a routine, it won't reach its full potential in your classroom. We don't use Google Classroom every day, but they are expected and REQUIRED to login and check for announcements every day at the beginning of class. Sometimes there is a pop quiz posted or a fun YouTube video or even a surprise like "first person to sing the Fetty Wap like a gospel singer gets a cookie." I've done it, but no one took me up on the cookie. Shame.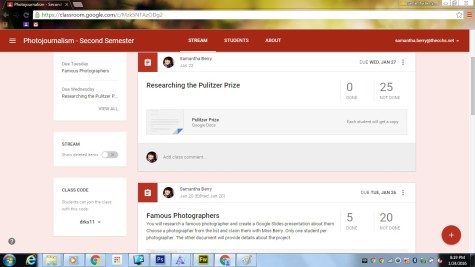 How is this going to help you:
• Cut your printing costs in half – or eliminate almost altogether
• Almost everything can be completed digitally and grading digitally is a breeze
• Provide timely feedback: You can actually "return" documents to kids for revisions
• No more make-up work folders!  HEY WHAT'S UP HELLO. I can never keep up with who was absent and now I don't have to. Kids NEVER ask "what did we do yesterday" because they know it's in Google Classroom.
• Parents can check it. Do you have a helicopter parent who wants to check their students' work like every other day? Now they can. You control student passwords and can give a parent a login at any time to check their student's progress.
•No more sub plans: My sub plans literally say "Tell the students to check Google Classroom." AND DONE.
• It prepares students for college and the real world. They'll encounter programs like this at any university and it's time they learn some email etiquette.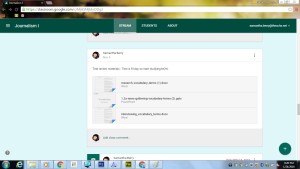 Some fun apps you need to check out:
Flubaroo
So you've moved your quiz into Google Forms, well FLUBAROO WILL GRADE IT FOR YOU. Sorry for the shouting, but it's exciting.
Autocrat
If you have essay type answers on a Google Form, it can be a pain to read. Autocrat will take each user's answers and populate them on an easy to read Google Doc. BOOM.
Google Classroom gurus you should follow:
Alice Keeler
Basically the queen on Google. She even wrote a book about Google Classroom. (And she follows me on Twitter, but I'm not bragging.)
@alicekeeler
alicekeeler.com
Amy Mayer
@friEDtechnology
friedtechnology.com
Ryan Lynch
Ryan built a rad online lesson planning tool that actually links to Google Classroom. It's still in beta, but so worth your time to check out.
builtbyteachers.com
edusync.com
Google Classroom was built by teachers FOR teachers. It's shocking how it addresses every tiny complaint you really didn't even know you had. It's intuitive. It's simple. It's freaking amazing, man. Get on the Google train, y'all.