2016 Texas Journalist of the Year Announced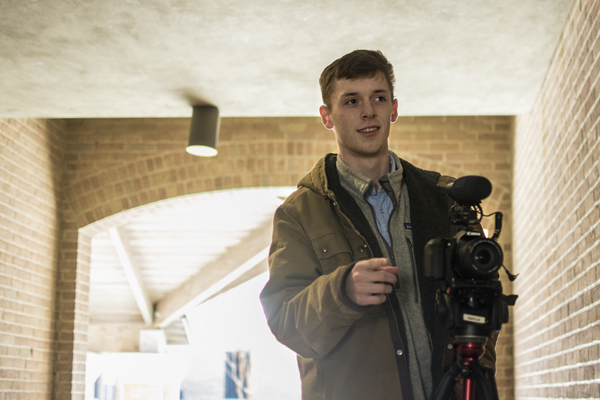 The Texas Association of Journalism Educators is pleased to announce that Will Clark of St. Mark's School of Texas has been named the 2015-16 Journalist of the Year for the state of Texas.
Clark is the managing editor of The ReMarker student newspaper and he continues a long string of St. Mark's winners dating back for four consecutive years.
With the award, Clark will represent Texas at the national competition held by the National Scholastic Press Association and the Journalism Education Association at the annual spring convention held in Los Angeles this April. Entries are judged on leadership, writing, story development and coverage offerings, and visual communication. This year a panel of four judges served on the state selection committee.
The committee had the following to say about Clark's entry:
"Simply stunning overall design of the portfolio."
"One of the best portfolio's I have judged in years."
"Portfolio shines from opening through closing. Your attention to detail is amazing."
Clark will follow in the footsteps of three previous state winners, including Daniel Hersh, a 2013 graduate who placed third nationally.
"It's such an honor to be recognized for this award," Clark said in a press release on the St. Mark's school website. "I'm grateful for all the friends and teachers who have helped me get to this point. Our publications are so successful because we have so much depth in the abilities of our journalists."