Opening: Convention Director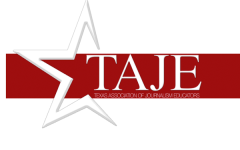 The Convention Director's duties will include, but are not limited to, the following:
Act as the liaison between TAJE and the selected hotel, securing the location and facilities. Work with hotel on room assignments and overall setup and needs for convention such as audio visual, and seating in contest and general session rooms.
Assist the Executive Director in preparing, maintaining and coordinating convention registration activities, and with all activities during the convention weekend.
Work with Executive Director to gather speakers and presenters and oversee convention committees. Develop and print convention program
Assist Executive Director and webmaster to ensure that convention registration and contest forms are uploaded and are up to date.
Work with Executive Director in answering day-to-day inquiries from exhibitors, vendors, hotel and other parts of convention and on booth and vendor payments.
Serve as a member of the TAJE Executive Board and attend all board meetings and regular membership meetings.
At least a three-year commitment is expected from the Convention Director, beginning October 1, 2016.
The Convention Director will be paid the rate of $500. However, during the two-year shadowing period (there will be no convention in 2017 due to the national convention in Dallas) the Convention Director will be paid the rate of $ 250 during the two-year period. The board reserves the right to adjust contract requirements should changes occur with the organization.
Send letter of interest and resume to Charla Harris at president@taje.org by Sept. 2.
Interviews will be scheduled for all applicants.