13 Texas Schools Named Crown Finalists in News
Hang on for a minute...we're trying to find some more stories you might like.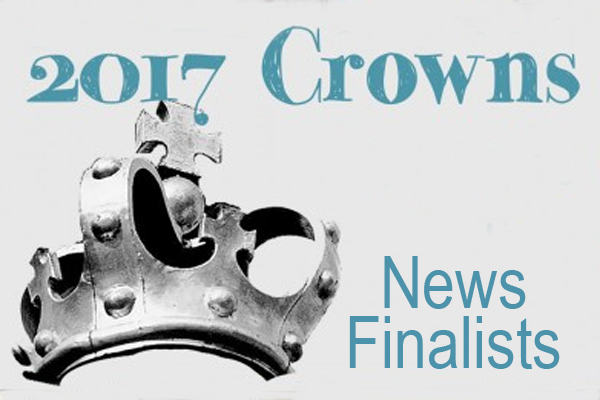 Congrats to the following Texas schools for being named CSPA Crown Finalists.
High School News 
Eagle Edition, Episcopal School of Dallas, Dallas, TX;
Raider Rumbler, Rouse High School, Leander, TX;
The Chronicle, Tom C. Clark High School, San Antonio, TX;
The Hawk, Hendrickson High School, Pflugerville, TX;
The ReMarker, St. Mark's School of Texas, Dallas, TX;
The Review, St. John's School, Houston, TX;
The Shield, McCallum High School, Austin, TX;
High School Hybrid News 
The Featherduster | westlakefeatherduster.com, Westlake High School, Austin, TX;
The Fourcast | hockadayfourcast.org, The Hockaday School, Dallas, TX;
The Gavel | studentnews.nisd.net/holmes, Holmes High School, San Antonio, TX;
Tiger Times | tigertimesonline.com, Texas High School, Texarkana, TX;
College News 
The Flare, Kilgore College, Kilgore, TX.
College Hybrid News 
The Baylor Lariat | baylorlariat.com, Baylor University, Waco, TX;