The Big Shot – Photo Class
Hang on for a minute...we're trying to find some more stories you might like.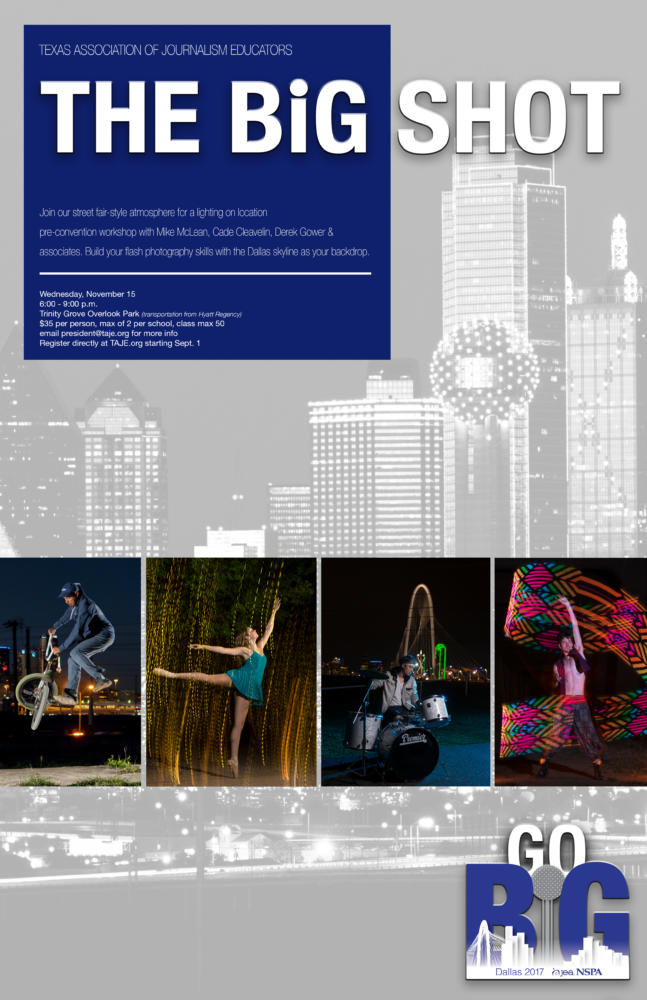 Join us a day early for the #NHSJC in Dallas and the #BiGShot
In a street fair-style atmosphere, Mike McLean, Cade Cleavelin, Derek Gower and associates will lead students in a lighting-on-location workshop from Trinity Grove Overlook Park. Build your flash photography skills with the Dallas skyline as your backdrop.
Details:
6-9 p.m. Wednesday, Nov. 15
Trinity Grove Overlook Park (transportation provided by TAJE from Hyatt Regency)
$35 per person, max of 2 per school
Bring DSLR, flash and any lenses. Limited equipment provided.
Limited to 50 participants total. Up to 6 adults and 44 students.
Sign Up Forms
STUDENT SIGN UP  |  ADVISER SIGN UP
Need More Info?
Email president@taje.org for more information.