Michael Reeves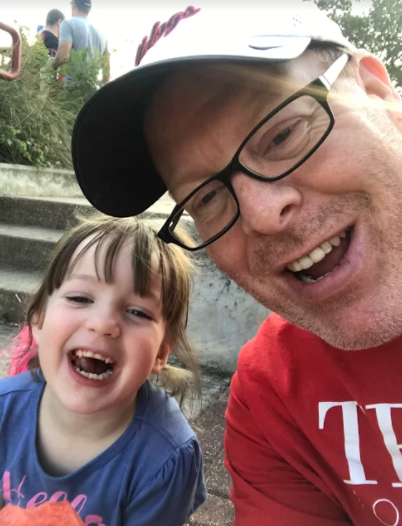 Name
Michael Reeves
Number of years teaching
15
Name(s) of media you advise
The Dispatch newspaper and The Dispatch online
School Name & City
James Bowie High School
Most unusual item in/on your desk?
Ozzy Osborne bobblehead doll that talks. I also have a Groot bobblehead too.
Favorite deadline snack?
Donuts
Nicknames your students have given you?
Reeves. It's pretty simple because I ain't nobody's momma LOL
Superpower you'd want as a teacher?
To sleep without thinking about the next day's classes
Personal catchphrase or motto?
There will never be enough time, if you want time, you must make time
What is the reason you love teaching journalism?
The biggest thing for me is the time I get to spend with my kids. I have many of these students for three or four years. There are certainly kids I have spent more time with them than their own parents in their high school career. They are a part of my family by the time they graduate.
What is the most important lesson a student has ever taught you?
Here is what one of my students wrote to me upon his graduation from college as part of a letter to influential people in his like. I was the first person listed in the letter. "Maybe the first person in my academic career to really see some potential in me, even though my first year in PhotoJ was a little rough. ? You gave me the opportunity as EIC my senior year at Akins and constantly pushed me and challenged me to do better. You trusted me to be creative, innovative and gave me the tools to develop myself as a leader all in one year and on top of that you let me do it all with my two best friends. That year did so much for me as a 17-year-old kid about to leave to college. The Eagle's Eye was the first thing I took pride in at school. I saw it as a direct reflection of me and that taught me responsibility and maturity. Getting that Bronze instead of Gold or Silver at the end of the year just created a hunger in me to do better and I brought that hunger to college. Thank you finding the potential in me and helping me unlock it." If that isn't what we are supposed to be doing, I don't know what else to say. Trust your kids, they will come through in the end.
What is the most important element to a successful program?
Dedicated students who understand what we are all about and are willing to do anything to see that vision through. Donuts help….