Best in Texas Contest Replaces "Clips"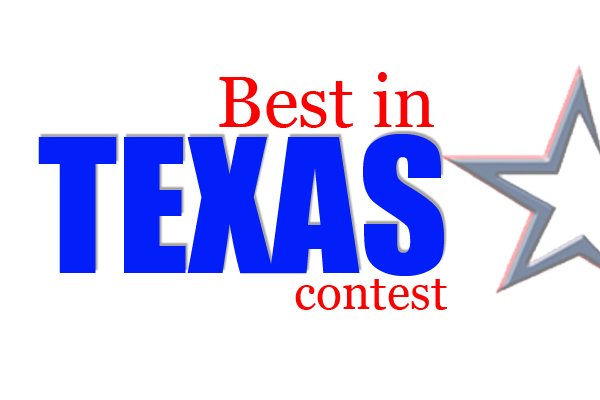 TAJE's Best in Texas Contest, which replaces the Clip Contest, will run through Jan 31.
For this year, the contest will run similarly to the Clip Contest. We will continue to accept mail-in and online submissions, and the categories will remain the same as last year. Please note the address for mail-in entries has changed. In order to avoid potential uploading issues on Machform, this year's online entry form for newspaper and yearbook will only allow one upload per category at a time. However, you are still welcome to submit multiple entries per category (with the exception of categories like theme development and cover design).
This year, we need payments to go directly to TAJE. Do not send them to the address for mail-in entries. In order for your school's entries to be judged, payment or proof of payment request (such as documentation showing a purchase order has been requested) need to be received by Feb. 15.
Additional information and categories can be found in the instructions PDF.
In order to reduce the risk of submission errors, the number of entry blanks in the print newspaper and yearbook contests has been reduced to one per category. However, you are still able to enter multiple entries for most contests (with some exceptions, such as student-designed cover). While submitting one entry per category at a time can be tedious, I think this will limit errors some users experienced last year. You can always recruit a student to help you with submissions to help expedite the process. Just make sure they understand what file types are allowed and the naming scheme.
Be sure to pay attention to the file naming scheme. Using characters that aren't allowed can also cause uploading issues.
SUBMISSION LINKS
Yearbook: https://taje.forms-db.com/view.php?id=19842
Print Newspaper: https://taje.forms-db.com/view.php?id=19030
LOOKING TO NEXT YEAR
Best in Texas will look a little bit different. I'm not sure yet what those differences will be. In addition to reviewing survey results and contacting people who responded there, I want to talk to TAJE members this spring and hear what their thoughts are. If you have any ideas to share or if you have any questions about this year's contest, please e-mail me at contests@taje.org.
I am looking forward to seeing this year's entries!
Andrea Negri
Contest Director