2021 Fall Fiesta
Oct. 16-18
Hyatt Regency San Antonio
We hope you'll join us for this year's IN-PERSON Fall Fiesta at the Hyatt Regency in San Antonio Oct. 16-18. We're looking forward to having all of our usual events at the convention, including the Bureau, a Special Writing Mini-Workshop with Scott Winter and David Knight, sessions covering a wide variety of topics and tons of contests. Registration will open on September 1.
Meet our Keynote Speaker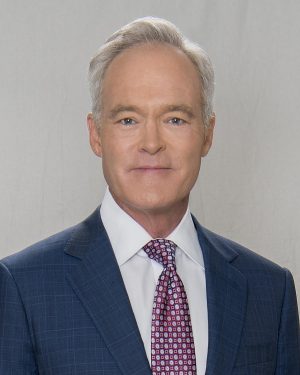 Scott Pelley is among the most experienced reporters in American journalism. He has been a correspondent for 60 Minutes since 1999. From 2011 to 2017, Pelley also served as Anchor and Managing Editor of The CBS Evening News. In more than 30 years at CBS News, Pelley has covered the major stories of our times and interviewed the news makers who have changed our world.
In 2016, in accepting the Walter Cronkite Award, Pelley said, "I receive too much credit for the work of others. I have never accomplished anything in journalism without photographers, producers and editors. Hundreds of people at CBS News have given me my career, but one person has given me a life, my lovely wife, Jane."
The Pelley's have been married 37 years and have a son, Reece, and daughter, Blair.
Look through these pages for info on Fall Fiesta contests: Contest Rules & Contest FAQs
View the convention flyer for more info.
Do you have a topic you're interested in sharing with students and advisers? Sign up to be a speaker at Fall Fiesta by filling out this form: Speaker Proposal Form.