Nima Kapadia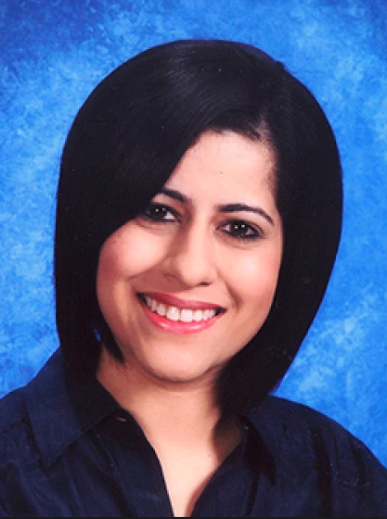 Nima Kapadia
Wakeland High School/Frisco
Number of years teaching
8
Name(s) of media you advise
The Prowler Yearbook
Most unusual item in/on your desk?
It's more what is inside my desk. I am a self-proclaimed school supply hoarder.
Favorite deadline snack?
Almond M&Ms and Chai Tea Lattes from Starbucks
Nicknames your students have given you?
Deadline Kapadia, Kap-D
Superpower you'd want as a teacher?
The ability to freeze time. This would especially be useful in the spring when we are feeling the stress of submitting pages.
Personal catchphrase or motto?
I inherited this from my students: "June will come."
What is the reason you love teaching journalism?
"The reason I love teaching journalism is the potential student journalists have to report on powerful subjects and push themselves into the community to find expert sources.
This takes me back to my years of advising newspaper at South Garland High School. My students reported on topics such as the West Nile Virus, the 10th anniversary of 9/11, and examining school safety after the Sandy Hook tragedy.
We found ways to localize the national topics to our publication, and in the process, interviewed authors, public officials, and other journalists."
What is the most important element to a successful program?
The ability to delegate. This has taken me years to learn. You truly discover how much ownership students take when they are given the opportunity.
Describe your favorite lesson to teach.
I absolutely love teaching students about media ethics. It began with a course I took at SMU, and integrating it into your curriculum sets a solid foundation for student journalists.