2022 Best in Texas Yearbook Awards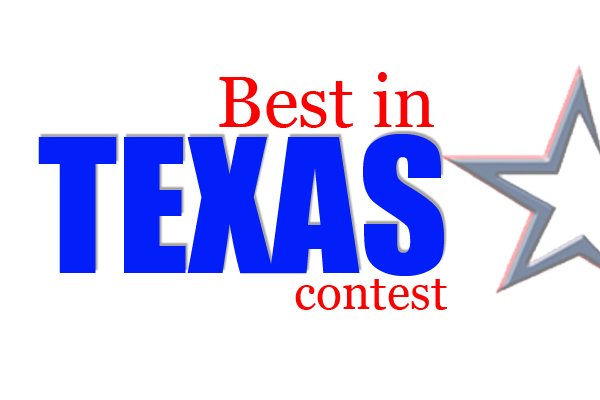 This year's Best in Texas Yearbook contest was our largest yet, with 1,101 entries. Of these, 615 received an award of Superior, Excellent or Honorable Mention.
Award certificates will be mailed in early January. If you spot a spelling mistake, please email contests@taje.org with the category and correct spelling by Jan. 6 so we can get it fixed before certificates go out.
| | | | |
| --- | --- | --- | --- |
| Category | Name | School | Award |
| Y1 Theme Development | Ava Bathurst and Faith Emmitte | Aledo HS | Superior |
| Y1 Theme Development | Editors | Bellaire HS | Superior |
| Y1 Theme Development | Erika Batson and Grace Herburger | Episcopal School of Dallas | Superior |
| Y1 Theme Development | Kristina Jeffus and Lizzie Jensen | James Bowie HS | Superior |
| Y1 Theme Development | Alexandria Killian and Stella Bednarczyk | Marcus HS | Superior |
| Y1 Theme Development | Editors | Pleasant Grove HS | Superior |
| Y1 Theme Development | Jessica Adauto | Smithson Valley HS | Superior |
| Y1 Theme Development | Will Carter, Helen Clark Hays, Ellison Davis and Lydia Horton | Texas HS | Superior |
| Y1 Theme Development | Editorial Board | The Village School | Superior |
| Y1 Theme Development | Staff | Timber Creek HS | Superior |
| Y1 Theme Development | Rachael Barkoff, Aric Shah and Klarissa Robledo | Westlake HS | Superior |
| Y1 Theme Development | Kate Hansen and Audrey Stephenson | Austin HS | Excellent |
| Y1 Theme Development | Staff | Foster HS | Excellent |
| Y1 Theme Development | Alexandra Schmidt | Midlothian Heritage HS | Excellent |
| Y1 Theme Development | Heather Jackson and Hannah Hartman | Willis HS | Excellent |
| Y1 Theme Development | Rhiannon Ferguson | Akins Early College HS | Honorable Mention |
| Y1 Theme Development | Kody King and Brinn Rhodes | Burton ISD | Honorable Mention |
| Y1 Theme Development | Katie Cooper | Caney Creek HS | Honorable Mention |
| Y1 Theme Development | Emma Coltrain | La Grange HS | Honorable Mention |
| Y1 Theme Development | Brianna Juneau | Sabine HS | Honorable Mention |
| Y1 Theme Development | Sophie Robinson, Allie Smith and Callye Self | Vandegrift HS | Honorable Mention |
| Y1 Theme Development | Katie Walker and Emma Fletcher | Waxahachie HS | Honorable Mention |
| Y2 Theme Copy | Ava Bathurst and Faith Emmitte | Aledo HS | Superior |
| Y2 Theme Copy | Kristina Jeffus and Lizzie Jensen | James Bowie HS | Superior |
| Y2 Theme Copy | Landry Trammel | Pleasant Grove HS | Superior |
| Y2 Theme Copy | Lydia Horton | Texas HS | Superior |
| Y2 Theme Copy | Ava Jiang | Bellaire HS | Excellent |
| Y2 Theme Copy | Rachael Barkoff, Aric Shah and Klarissa Robledo | Westlake HS | Excellent |
| Y2 Theme Copy | Kate Hansen and Audrey Stephenson | Austin HS | Honorable Mention |
| Y2 Theme Copy | Erika Batson and Grace Herburger | Episcopal School of Dallas | Honorable Mention |
| Y2 Theme Copy | Alexandra Schmidt, Abrielle Kate Maddison and Avery Myers | Midlothian Heritage HS | Honorable Mention |
| Y3 Headline Writing | Mayson Williams, Lacey Hayes, Roslyn Dobbins and Alexandria Killian | Marcus HS | Superior |
| Y3 Headline Writing | Staff | Timber Creek HS | Superior |
| Y3 Headline Writing | Scott Cricks, Chris Jacinto and Vivian Dai | Bellaire HS | Excellent |
| Y3 Headline Writing | Staff | Pleasant Grove HS | Excellent |
| Y3 Headline Writing | Ivana Rocha, Macey Prater, Alyssa Santiago, Bridgette Polcyn, Phoebe Lee | Smithson Valley HS | Excellent |
| Y3 Headline Writing | Staff | Willis HS | Excellent |
| Y3 Headline Writing | Alexandra Schmidt, Abrielle Kate Maddison, Avery Myers, Olivia Milligan | Midlothian Heritage HS | Honorable Mention |
| Y4 Caption Writing | Roslyn Dobbins, Lacey Hayes, Alexandria Killian, Catelyn Aeina | Marcus HS | Superior |
| Y4 Caption Writing | Mariam Jalloh | Frisco Heritage HS | Excellent |
| Y4 Caption Writing | Sofia Valladares | Vandegrift HS | Excellent |
| Y4 Caption Writing | Staff | Aledo HS | Honorable Mention |
| Y4 Caption Writing | Claire Baker | Klein Oak HS | Honorable Mention |
| Y4 Caption Writing | Casey Graves, Londyn Slaton, Taylor Markham, Kaylee Calicott, Mali Dawson | Redwater HS | Honorable Mention |
| Y4 Caption Writing | Brianna Juneau | Sabine HS | Honorable Mention |
| Y4 Caption Writing | Kayli Thompson | Sabine HS | Honorable Mention |
| Y5 Student Life Copy | Sally Tomlin | Episcopal School of Dallas | Superior |
| Y5 Student Life Copy | Catherine Broussard | Foster HS | Superior |
| Y5 Student Life Copy | Katherne Sandefur | Texas HS | Superior |
| Y5 Student Life Copy | Ashlyn Poole | Aledo HS | Excellent |
| Y5 Student Life Copy | Macie Kauffman | Hebron HS | Excellent |
| Y5 Student Life Copy | JR Jackson and Kadence Kennedy | Sabine HS | Excellent |
| Y5 Student Life Copy | Will Carter | Texas HS | Excellent |
| Y5 Student Life Copy | Audrey Stephenson | Austin HS | Honorable Mention |
| Y5 Student Life Copy | Charlotte Mahmoud | Austin HS | Honorable Mention |
| Y5 Student Life Copy | Jaden MacKinnon | Caney Creek HS | Honorable Mention |
| Y5 Student Life Copy | Liz Fierros | Caney Creek HS | Honorable Mention |
| Y5 Student Life Copy | Carissa Merchant | Hebron HS | Honorable Mention |
| Y5 Student Life Copy | Carissa Merchant | Hebron HS | Honorable Mention |
| Y5 Student Life Copy | Camilla Escobar | Kingwood Park HS | Honorable Mention |
| Y5 Student Life Copy | Alexandria Killian | Marcus HS | Honorable Mention |
| Y5 Student Life Copy | Ximena Rojas | Sabine HS | Honorable Mention |
| Y5 Student Life Copy | Lydia Horton | Texas HS | Honorable Mention |
| Y5 Student Life Copy | Allie Smith | Vandegrift HS | Honorable Mention |
| Y5 Student Life Copy | Stephanie Keele | Willis HS | Honorable Mention |
| Y6 Academics Copy | Faith Emmitte | Aledo HS | Superior |
| Y6 Academics Copy | Madison McCloud | Episcopal School of Dallas | Superior |
| Y6 Academics Copy | Camille Harrellson | Pleasant Grove HS | Superior |
| Y6 Academics Copy | Lacey Hayes | Marcus HS | Excellent |
| Y6 Academics Copy | Jackie Maddox | Westlake HS | Excellent |
| Y6 Academics Copy | Macie Kauffman | Hebron HS | Honorable Mention |
| Y6 Academics Copy | Exa Nix | Kingwood Park HS | Honorable Mention |
| Y6 Academics Copy | Reagan Raney | Texas HS | Honorable Mention |
| Y6 Academics Copy | Jason Clark | Willis HS | Honorable Mention |
| Y7 Organizations Copy | Megan Hoke and Madison Scott | Aledo HS | Superior |
| Y7 Organizations Copy | Jace Ramos and Lauren Hornsby | Pleasant Grove HS | Superior |
| Y7 Organizations Copy | Jaden MacKinnon | Caney Creek HS | Excellent |
| Y7 Organizations Copy | Brinley Nessen and Madeline Dunn | Hebron HS | Excellent |
| Y7 Organizations Copy | Elinah Amlani | Hebron HS | Excellent |
| Y7 Organizations Copy | Diya Roy | Marcus HS | Excellent |
| Y7 Organizations Copy | JR Jackson | Sabine HS | Excellent |
| Y7 Organizations Copy | Javen Perez | Westlake HS | Excellent |
| Y7 Organizations Copy | Laykha Chopra | Austin HS | Honorable Mention |
| Y7 Organizations Copy | Landon von Minden | La Grange HS | Honorable Mention |
| Y7 Organizations Copy | Ximena Rojas | Sabine HS | Honorable Mention |
| Y7 Organizations Copy | Halle Wright | Smithson Valley HS | Honorable Mention |
| Y7 Organizations Copy | Emma Margason and Ashley Foster | Timber Creek HS | Honorable Mention |
| Y7 Organizations Copy | Joseph Budiselich | Westlake HS | Honorable Mention |
| Y8 Sports Copy | Kristin Doebele | Episcopal School of Dallas | Superior |
| Y8 Sports Copy | Lexi Snyder | Pleasant Grove HS | Superior |
| Y8 Sports Copy | Anna Bius | Texas HS | Superior |
| Y8 Sports Copy | Brinn Rhodes | Burton ISD | Excellent |
| Y8 Sports Copy | Payne Wellman | Aledo HS | Honorable Mention |
| Y8 Sports Copy | Nina Eckhart | Austin HS | Honorable Mention |
| Y8 Sports Copy | Scott Cricks | Bellaire HS | Honorable Mention |
| Y8 Sports Copy | Alexandra Schmidt | Midlothian Heritage HS | Honorable Mention |
| Y8 Sports Copy | Olivia Milligan | Midlothian Heritage HS | Honorable Mention |
| Y8 Sports Copy | Lacey Lasseigne | Sabine HS | Honorable Mention |
| Y8 Sports Copy | Jackson Posey | Smithson Valley HS | Honorable Mention |
| Y8 Sports Copy | Brenan Mansker | Willis HS | Honorable Mention |
| Y8 Sports Copy | Stephanie Keele | Willis HS | Honorable Mention |
| Y9 People Copy | Lacey Lasseigne | Sabine HS | Superior |
| Y9 People Copy | Lydia Horton | Texas HS | Superior |
| Y9 People Copy | Rachael Barkoff | Westlake HS | Superior |
| Y9 People Copy | Faith Emmitte | Aledo HS | Excellent |
| Y9 People Copy | Natalia Molina | Caney Creek HS | Excellent |
| Y9 People Copy | Stella Bednarczyk | Marcus HS | Excellent |
| Y9 People Copy | Isaac Velasques | Sabine HS | Excellent |
| Y9 People Copy | Desiree Anderson | Texas HS | Excellent |
| Y9 People Copy | Reese Townsend | Texas HS | Excellent |
| Y9 People Copy | Abigail Breyfogle | Westlake HS | Excellent |
| Y9 People Copy | Mia Fillpot | Westlake HS | Excellent |
| Y9 People Copy | Heather Jackson | Willis HS | Excellent |
| Y9 People Copy | Heather Jackson | Willis HS | Excellent |
| Y9 People Copy | Carly Halpern | Austin HS | Honorable Mention |
| Y9 People Copy | Mariah Sears | Lewisville HS | Honorable Mention |
| Y9 People Copy | Mariah Sears | Lewisville HS | Honorable Mention |
| Y9 People Copy | Kadence Kennedy | Sabine HS | Honorable Mention |
| Y9 People Copy | Ella Graham, Lydia Horton and Sadie Mitchell | Texas HS | Honorable Mention |
| Y9 People Copy | Allie Smith and Joo Phillips | Vandegrift HS | Honorable Mention |
| Y9 People Copy | Abigail Breyfogle, Mia Fillpot and Arya Sharma | Westlake HS | Honorable Mention |
| Y9 People Copy | Arya Sharma | Westlake HS | Honorable Mention |
| Y9 People Copy | Arya Sharma | Westlake HS | Honorable Mention |
| Y9 People Copy | Joseph Budiselich | Westlake HS | Honorable Mention |
| Y9 People Copy | Stephanie Keele | Willis HS | Honorable Mention |
| Y10 Student-Designed Cover | Ava Bathurst and Faith Emmitte | Aledo HS | Superior |
| Y10 Student-Designed Cover | Alexandria Killian | Marcus HS | Superior |
| Y10 Student-Designed Cover | Staff | Westwood HS | Superior |
| Y10 Student-Designed Cover | Staff | Episcopal School of Dallas | Excellent |
| Y10 Student-Designed Cover | Alexandra Schmidt | Midlothian Heritage HS | Excellent |
| Y10 Student-Designed Cover | Rhiannon Ferguson | Akins Early College HS | Honorable Mention |
| Y10 Student-Designed Cover | Kate Hansen and Audrey Stephenson | Austin HS | Honorable Mention |
| Y10 Student-Designed Cover | Katie Cooper | Caney Creek HS | Honorable Mention |
| Y10 Student-Designed Cover | Heather Jackson, Stephanie Keele, Summer Rains, Katherine Lee | Willis HS | Honorable Mention |
| Y11 Student-Designed Endsheets | Faith Emmitte and Ava Bathurst | Aledo HS | Superior |
| Y11 Student-Designed Endsheets | Vivian Dai | Bellaire HS | Excellent |
| Y11 Student-Designed Endsheets | Erika Batson and Grace Herburger | Episcopal School of Dallas | Excellent |
| Y11 Student-Designed Endsheets | Rhiannon Ferguson | Akins Early College HS | Honorable Mention |
| Y11 Student-Designed Endsheets | Alexandria Killian | Marcus HS | Honorable Mention |
| Y11 Student-Designed Endsheets | Alexandra Schmidt | Midlothian Heritage HS | Honorable Mention |
| Y11 Student-Designed Endsheets | Heather Jackson | Willis HS | Honorable Mention |
| Y12 Opening/Closing | Faith Emmitte and Ava Bathurst | Aledo HS | Superior |
| Y12 Opening/Closing | Erika Batson and Grace Herburger | Episcopal School of Dallas | Superior |
| Y12 Opening/Closing | Landry Trammell | Pleasant Grove HS | Superior |
| Y12 Opening/Closing | Ava Jiang | Bellaire HS | Excellent |
| Y12 Opening/Closing | Stella Bednarczyk | Marcus HS | Excellent |
| Y12 Opening/Closing | Staff | Timber Creek HS | Excellent |
| Y12 Opening/Closing | Rachael Barkoff, Aric Shah and Klarissa Robledo | Westlake HS | Excellent |
| Y12 Opening/Closing | Heather Jackson | Willis HS | Excellent |
| Y12 Opening/Closing | Staff | Lewisville HS | Honorable Mention |
| Y12 Opening/Closing | Allie Smith | Vandegrift HS | Honorable Mention |
| Y13 Title Page | Ava Bathurst and Faith Emmitte | Aledo HS | Superior |
| Y13 Title Page | Kody King | Burton ISD | Superior |
| Y13 Title Page | Erika Batson and Grace Herburger | Episcopal School of Dallas | Superior |
| Y13 Title Page | Claire Frazier | Foster HS | Superior |
| Y13 Title Page | Staff | Lewisville HS | Superior |
| Y13 Title Page | Alexandria Killian | Marcus HS | Superior |
| Y13 Title Page | Alexandra Schmidt | Midlothian Heritage HS | Superior |
| Y13 Title Page | Editors | Pleasant Grove HS | Superior |
| Y13 Title Page | Rachael Barkoff, Aric Shah and Klarissa Robledo | Westlake HS | Superior |
| Y13 Title Page | Heather Jackson | Willis HS | Superior |
| Y13 Title Page | Kate Hansen and Audrey Stephenson | Austin HS | Excellent |
| Y13 Title Page | Fernanda Diaz | Bayton Lee HS | Honorable Mention |
| Y13 Title Page | Liam Feys | Hebron HS | Honorable Mention |
| Y13 Title Page | Ryan Villarosa | Prosper HS | Honorable Mention |
| Y13 Title Page | Brianna Juneau | Sabine HS | Honorable Mention |
| Y13 Title Page | Staff | Westwood HS | Honorable Mention |
| Y14 Dividers | Joyce Weng | Bellaire HS | Superior |
| Y14 Dividers | Claire Frazier | Foster HS | Superior |
| Y14 Dividers | Carissa Merchant | Hebron HS | Superior |
| Y14 Dividers | Staff | Timber Creek HS | Superior |
| Y14 Dividers | Ruhee Nemawarkar | Westwood HS | Superior |
| Y14 Dividers | Ava Bathurst and Faith Emmitte | Aledo HS | Excellent |
| Y14 Dividers | Erika Batson and Grace Herburger | Episcopal School of Dallas | Excellent |
| Y14 Dividers | Alexandria Killian | Marcus HS | Excellent |
| Y14 Dividers | Sophie Robinson | Vandegrift HS | Excellent |
| Y14 Dividers | Rachael Barkoff, Aric Shah and Klarissa Robledo | Westlake HS | Excellent |
| Y14 Dividers | Kate Hansen and Audrey Stephenson | Austin HS | Honorable Mention |
| Y14 Dividers | Kody King and Brinn Rhodes | Burton ISD | Honorable Mention |
| Y14 Dividers | Staff | Lewisville HS | Honorable Mention |
| Y14 Dividers | Ryan Villarosa | Prosper HS | Honorable Mention |
| Y14 Dividers | Shania Maugham | Redwater HS | Honorable Mention |
| Y14 Dividers | Ananya Rao | The Village School | Honorable Mention |
| Y14 Dividers | Heather Jackson | Willis HS | Honorable Mention |
| Y15 Student Life Spread | Belle Cunningham | Aledo HS | Superior |
| Y15 Student Life Spread | Brooklyn Gibson | Pleasant Grove HS | Superior |
| Y15 Student Life Spread | Norah Jordan | Pleasant Grove HS | Superior |
| Y15 Student Life Spread | Reagan Raney, Eddy Rosales and Savannah Leeks | Texas HS | Superior |
| Y15 Student Life Spread | Zoe Taylor and Mason Bass | Timber Creek HS | Superior |
| Y15 Student Life Spread | Ruhee Nemawarkar | Westwood HS | Superior |
| Y15 Student Life Spread | Bruce Le | Bellaire HS | Excellent |
| Y15 Student Life Spread | Lucy Ma | Bellaire HS | Excellent |
| Y15 Student Life Spread | Alexandra Schmidt and Alaina Mathis | Midlothian Heritage HS | Excellent |
| Y15 Student Life Spread | Lauren Hornsby and Cassidy Rogers | Pleasant Grove HS | Excellent |
| Y15 Student Life Spread | Norah Jordan | Pleasant Grove HS | Excellent |
| Y15 Student Life Spread | Bella Fuqua and Katherine Sandefur | Texas HS | Excellent |
| Y15 Student Life Spread | Ariana Aguilar, Kennedi McHenry and Lynnley Whitlock | Texas HS | Excellent |
| Y15 Student Life Spread | Bella Fuqua, Lydia Lee, Bella Murdock and Katherine Sandefur | Texas HS | Excellent |
| Y15 Student Life Spread | Zoe Taylor | Timber Creek HS | Excellent |
| Y15 Student Life Spread | Juliet Clay and Jaydon Justice | Austin HS | Honorable Mention |
| Y15 Student Life Spread | Sophia Kotlyar | Bellaire HS | Honorable Mention |
| Y15 Student Life Spread | Ava Garza | Brazoswood HS | Honorable Mention |
| Y15 Student Life Spread | Victoria Wiesepape | Burton ISD | Honorable Mention |
| Y15 Student Life Spread | Alyssa Herndon | Caney Creek HS | Honorable Mention |
| Y15 Student Life Spread | Ali Chavez | Forney HS | Honorable Mention |
| Y15 Student Life Spread | Claire Frazier | Foster HS | Honorable Mention |
| Y15 Student Life Spread | Dani Strebel | Klein Oak HS | Honorable Mention |
| Y15 Student Life Spread | Lizzee Winkler | Klein Oak HS | Honorable Mention |
| Y15 Student Life Spread | Abby Welker | La Grange HS | Honorable Mention |
| Y15 Student Life Spread | Madison Davis and Whitney Thornton | Pleasant Grove HS | Honorable Mention |
| Y15 Student Life Spread | Kamryn Mann | Sabine HS | Honorable Mention |
| Y15 Student Life Spread | Emily Ingram | Smithson Valley HS | Honorable Mention |
| Y15 Student Life Spread | Yoshita Dhawal, Kylie Pucong and Karina Brown | Vandegrift HS | Honorable Mention |
| Y15 Student Life Spread | Allie Smith | Vandegrift HS | Honorable Mention |
| Y15 Student Life Spread | Bella Anderson and Mia Fillpot | Westlake HS | Honorable Mention |
| Y15 Student Life Spread | Stephanie Keele and Summer Rains | Willis HS | Honorable Mention |
| Y16 Academics Spread | Cristina Canepa | James Bowie HS | Superior |
| Y16 Academics Spread | Mia Brelsford and Lizzie Jensen | James Bowie HS | Excellent |
| Y16 Academics Spread | Reagan Massey | Klein Oak HS | Excellent |
| Y16 Academics Spread | Riley Pate | Klein Oak HS | Excellent |
| Y16 Academics Spread | Trinity Hindman | Aledo HS | Honorable Mention |
| Y16 Academics Spread | Alex Xu | Bellaire HS | Honorable Mention |
| Y16 Academics Spread | Jinqiu Wei | Bellaire HS | Honorable Mention |
| Y16 Academics Spread | Alyssa Herdon | Caney Creek HS | Honorable Mention |
| Y16 Academics Spread | Mason Lenk | Forney HS | Honorable Mention |
| Y16 Academics Spread | Claire Frazier | Foster HS | Honorable Mention |
| Y16 Academics Spread | Staff | Foster HS | Honorable Mention |
| Y16 Academics Spread | Riley | Klein Oak HS | Honorable Mention |
| Y17 Organizations Spread | Megan Hoke | Aledo HS | Superior |
| Y17 Organizations Spread | Katelyn Ta | Bellaire HS | Superior |
| Y17 Organizations Spread | Cristina Canepa | James Bowie HS | Superior |
| Y17 Organizations Spread | Maddy Bixler, Savannah Leeks and Reagan Raney | Texas HS | Superior |
| Y17 Organizations Spread | Ashley Foster | Timber Creek HS | Superior |
| Y17 Organizations Spread | Sophie webster | Austin HS | Excellent |
| Y17 Organizations Spread | Alex Xu | Bellaire HS | Excellent |
| Y17 Organizations Spread | Jinqiu Wei | Bellaire HS | Excellent |
| Y17 Organizations Spread | Sophia Kotlyar | Bellaire HS | Excellent |
| Y17 Organizations Spread | Alexa Moldenhauer | Hebron HS | Excellent |
| Y17 Organizations Spread | Lilly Crosbie | James Bowie HS | Excellent |
| Y17 Organizations Spread | Zoe Kanz and Kaitlyn Sherman | James Bowie HS | Excellent |
| Y17 Organizations Spread | Shanie Spinler | Klein Oak HS | Excellent |
| Y17 Organizations Spread | Cassidy Rogers | Pleasant Grove HS | Excellent |
| Y17 Organizations Spread | Abbey Carte | Prosper HS | Excellent |
| Y17 Organizations Spread | Rachel Roche | Bayton Lee HS | Honorable Mention |
| Y17 Organizations Spread | Aurelio Miranda and Xavier Morgan | Burton ISD | Honorable Mention |
| Y17 Organizations Spread | Elizabeth Goelzer | Episcopal School of Dallas | Honorable Mention |
| Y17 Organizations Spread | Claire Frazier | Foster HS | Honorable Mention |
| Y17 Organizations Spread | Claire Frazier | Foster HS | Honorable Mention |
| Y17 Organizations Spread | Amy Edgar | Klein Oak HS | Honorable Mention |
| Y17 Organizations Spread | Chloe Smith | Klein Oak HS | Honorable Mention |
| Y17 Organizations Spread | Skyler Sharp | Klein Oak HS | Honorable Mention |
| Y17 Organizations Spread | Bren McDonald | Timber Creek HS | Honorable Mention |
| Y17 Organizations Spread | Courtni Culbertson | Timber Creek HS | Honorable Mention |
| Y17 Organizations Spread | Joseph Budiselich and Jenna Frias | Westlake HS | Honorable Mention |
| Y17 Organizations Spread | Rachael Barkoff | Westlake HS | Honorable Mention |
| Y17 Organizations Spread | Emma Lowe and Katherine Lee | Willis HS | Honorable Mention |
| Y18 Sports Spread | Taylor Tiberg and Kaylee Halfmann | Aledo HS | Superior |
| Y18 Sports Spread | Abigail Goldenberg | Bellaire HS | Superior |
| Y18 Sports Spread | Alyssa Herdon | Caney Creek HS | Superior |
| Y18 Sports Spread | Duren Wilson | James Bowie HS | Superior |
| Y18 Sports Spread | Claire Baker | Klein Oak HS | Superior |
| Y18 Sports Spread | Lizzee Winkler | Klein Oak HS | Superior |
| Y18 Sports Spread | Skyler Sharp | Klein Oak HS | Superior |
| Y18 Sports Spread | Samara Evans and Asja Sylvan | Lewisville HS | Superior |
| Y18 Sports Spread | Ana Maria Myers-Olvera and Alexandria Killian | Marcus HS | Superior |
| Y18 Sports Spread | Madison Carpenter and Whitney Thornton | Pleasant Grove HS | Superior |
| Y18 Sports Spread | Campbell Jackson | Pleasant Grove HS | Superior |
| Y18 Sports Spread | Tori Scoggins | Pleasant Grove HS | Superior |
| Y18 Sports Spread | Annabeth Killian, Sadie Mitchell and Annie Powell | Texas HS | Superior |
| Y18 Sports Spread | Anna Bius, Marlee Bledsoe and Katherine Sandefur | Texas HS | Superior |
| Y18 Sports Spread | Annie Powell, Grace Wilson and Lynnley Whitlock | Texas HS | Superior |
| Y18 Sports Spread | Lydia Horton, Annie Powell, Lynnley Whitlock and Kennedi McHenry | Texas HS | Superior |
| Y18 Sports Spread | Marlee Bledsoe and Ally Moore | Texas HS | Superior |
| Y18 Sports Spread | Nealy Anderson, Annie Powell and Lynnley Whitlock | Texas HS | Superior |
| Y18 Sports Spread | Ashley Foster | Timber Creek HS | Superior |
| Y18 Sports Spread | Lauren Butler | Timber Creek HS | Superior |
| Y18 Sports Spread | Aric Shah and Jacob Sosa | Westlake HS | Superior |
| Y18 Sports Spread | Arielle Hagi, Javen Perez and Sophia Sutter | Westlake HS | Superior |
| Y18 Sports Spread | Klarissa Robledo | Westlake HS | Superior |
| Y18 Sports Spread | Kevin Box, Klarissa Robledo and Jacob Sosa | Westlake HS | Superior |
| Y18 Sports Spread | Rachael Barkoff | Westlake HS | Superior |
| Y18 Sports Spread | Rachael Barkoff and Krina Shah | Westlake HS | Superior |
| Y18 Sports Spread | Daphne Longenbach | Westwood HS | Superior |
| Y18 Sports Spread | Jaydon Justice and Lola Rodriguez | Austin HS | Excellent |
| Y18 Sports Spread | Marlene Vazquez | Bayton Lee HS | Excellent |
| Y18 Sports Spread | Abigail Goldenberg | Bellaire HS | Excellent |
| Y18 Sports Spread | Chris Jacinto | Bellaire HS | Excellent |
| Y18 Sports Spread | Michaela Wilke, Victoria Wiesepape, Brianna Torres | Burton ISD | Excellent |
| Y18 Sports Spread | Maria Colmenares | Cypress Falls HS | Excellent |
| Y18 Sports Spread | Ella Sjogren | Episcopal School of Dallas | Excellent |
| Y18 Sports Spread | Staff | Foster HS | Excellent |
| Y18 Sports Spread | Staff | Foster HS | Excellent |
| Y18 Sports Spread | Claire Frazier | Foster HS | Excellent |
| Y18 Sports Spread | Arleigh Doehring | Kingwood Park HS | Excellent |
| Y18 Sports Spread | Chloe Smith | Klein Oak HS | Excellent |
| Y18 Sports Spread | Claire Baker | Klein Oak HS | Excellent |
| Y18 Sports Spread | Cooper Cannon | Klein Oak HS | Excellent |
| Y18 Sports Spread | Haley Stargel | Klein Oak HS | Excellent |
| Y18 Sports Spread | Kinley Warren | Klein Oak HS | Excellent |
| Y18 Sports Spread | Jadyn Wells | Lewisville HS | Excellent |
| Y18 Sports Spread | Mariah Sears | Lewisville HS | Excellent |
| Y18 Sports Spread | Gavin Cooper and Isaac Velasques | Sabine HS | Excellent |
| Y18 Sports Spread | Anaya Rao | The Village School | Excellent |
| Y18 Sports Spread | Abigail John, Autumn Yeats and Kelsey Simmons | Vandegrift HS | Excellent |
| Y18 Sports Spread | Sofia Valladares, Micayla Duggan and Leigh Olsen | Vandegrift HS | Excellent |
| Y18 Sports Spread | Abigail Breyfogle and Arya Sharma | Westlake HS | Excellent |
| Y18 Sports Spread | Kayla Robledo and Klarissa Robledo | Westlake HS | Excellent |
| Y18 Sports Spread | Rachael Barkoff | Westlake HS | Excellent |
| Y18 Sports Spread | Sage Stoner and Maddy Wade | Westlake HS | Excellent |
| Y18 Sports Spread | Brenan Mansker | Willis HS | Excellent |
| Y18 Sports Spread | Desmond Jones | Baytown Lee HS | Honorable Mention |
| Y18 Sports Spread | Fernanda Diaz | Baytown Lee HS | Honorable Mention |
| Y18 Sports Spread | Kimberly Avalos | Baytown Lee HS | Honorable Mention |
| Y18 Sports Spread | Liliana Caltzoncintl | Baytown Lee HS | Honorable Mention |
| Y18 Sports Spread | Liliana Rocha | Baytown Lee HS | Honorable Mention |
| Y18 Sports Spread | Maria Fuentes | Baytown Lee HS | Honorable Mention |
| Y18 Sports Spread | Ava Garza | Brazoswood HS | Honorable Mention |
| Y18 Sports Spread | Ava Garza | Brazoswood HS | Honorable Mention |
| Y18 Sports Spread | Avery White | Brazoswood HS | Honorable Mention |
| Y18 Sports Spread | Chelsea Hernandez | Brazoswood HS | Honorable Mention |
| Y18 Sports Spread | Chelsea Hernandez | Brazoswood HS | Honorable Mention |
| Y18 Sports Spread | Faith Garcia | Brazoswood HS | Honorable Mention |
| Y18 Sports Spread | Adolfo Paredon | Caney Creek HS | Honorable Mention |
| Y18 Sports Spread | Lyles Etcheverry | Episcopal School of Dallas | Honorable Mention |
| Y18 Sports Spread | Ryann Cyriaque | Forney HS | Honorable Mention |
| Y18 Sports Spread | Staff | Foster HS | Honorable Mention |
| Y18 Sports Spread | Alexa Moldenhauer | Hebron HS | Honorable Mention |
| Y18 Sports Spread | Austin Walters | Hebron HS | Honorable Mention |
| Y18 Sports Spread | Kara O Hara | Kingwood Park | Honorable Mention |
| Y18 Sports Spread | Keslyn Davis | La Grange HS | Honorable Mention |
| Y18 Sports Spread | Riley Borchardt | Lewisville HS | Honorable Mention |
| Y18 Sports Spread | Alexandra Schmidt and Alaina Mathis | Midlothian Heritage HS | Honorable Mention |
| Y18 Sports Spread | Alexandra Schmidt, Cassidy Rodriguez and Alaina Mathis | Midlothian Heritage HS | Honorable Mention |
| Y18 Sports Spread | AlexandraSchmidt and Cassidy Rodriguez | Midlothian Heritage HS | Honorable Mention |
| Y18 Sports Spread | Alexandra Schmidt and Jalea Shackleford | Midlothian Heritage HS | Honorable Mention |
| Y18 Sports Spread | Alexandra Schmidt and Melani Acosta | Midlothian Heritage HS | Honorable Mention |
| Y18 Sports Spread | Alexandra Schmidt | Midlothian Heritage HS | Honorable Mention |
| Y18 Sports Spread | Alexandra Schmidt | Midlothian Heritage HS | Honorable Mention |
| Y18 Sports Spread | Savannah Yager | Prosper HS | Honorable Mention |
| Y18 Sports Spread | Shania Maugham | Redwater HS | Honorable Mention |
| Y18 Sports Spread | Gavin Cooper | Sabine HS | Honorable Mention |
| Y18 Sports Spread | Emily Ingram | Smithson Valley HS | Honorable Mention |
| Y18 Sports Spread | Cate Theron | The Village School | Honorable Mention |
| Y18 Sports Spread | Brooklyn Baskin | Waxahachie HS | Honorable Mention |
| Y18 Sports Spread | Brooklyn Baskin | Waxahachie HS | Honorable Mention |
| Y19 People Spread | Ashley Stacey, Sophie Goelzer and Sally Tomlin | Episcopal School of Dallas | Superior |
| Y19 People Spread | Claire Frazier | Foster HS | Superior |
| Y19 People Spread | Kenzie Jones, Ava Smith and Dakavion Rivera | Texas HS | Superior |
| Y19 People Spread | Kenzie Jones, Ava Smith and Savannah Leeks | Texas HS | Superior |
| Y19 People Spread | Callye Self | Vandegrift HS | Superior |
| Y19 People Spread | Vivian Dai | Bellaire HS | Excellent |
| Y19 People Spread | Staff | Foster HS | Excellent |
| Y19 People Spread | Brandon Almaguer | James Bowie HS | Excellent |
| Y19 People Spread | Ethan Martinez | Marcus HS | Excellent |
| Y19 People Spread | Lydia Horton, Bella Murdock and Lydia Lee | Texas HS | Excellent |
| Y19 People Spread | Makayla Cervantes | Baytown Lee HS | Honorable Mention |
| Y19 People Spread | Staff | Pleasant Grove HS | Honorable Mention |
| Y19 People Spread | Nikita Karivelithara | James Bowie HS | Honorable Mention |
| Y19 People Spread | Hailey Epps and Elaina Shellog | Pleasant Grove HS | Honorable Mention |
| Y19 People Spread | Hailey Epps and Elaina Shellog | Pleasant Grove HS | Honorable Mention |
| Y19 People Spread | Jolie Fischer | Prosper HS | Honorable Mention |
| Y19 People Spread | Shania Maugham | Redwater HS | Honorable Mention |
| Y19 People Spread | Yoshita Dhawal | Vandegrift HS | Honorable Mention |
| Y19 People Spread | Dayanna Martinez | Waxahachie HS | Honorable Mention |
| Y19 People Spread | Stephanie Keele | Willis HS | Honorable Mention |
| Y20 Multi-topic Spread | Bella Fuqua, Brady Greathouse, Sadie Mitchell and Reese Townsend | Texas HS | Superior |
| Y20 Multi-topic Spread | Desiree Anderson and Anna Bius | Texas HS | Superior |
| Y20 Multi-topic Spread | Kaley Schabel | Aledo HS | Excellent |
| Y20 Multi-topic Spread | Bella Fuqua and Ella Graham | Texas HS | Excellent |
| Y20 Multi-topic Spread | Bella Fuqua, Jenna Humphrey, Sadie Mitchell and Katherine Sandefur | Texas HS | Excellent |
| Y20 Multi-topic Spread | Angela Pierce | The Village School | Excellent |
| Y20 Multi-topic Spread | Natalie Weber, Alyssa Hoy, Eliana Fernandes and Celeste Shaw | Vandegrift HS | Excellent |
| Y20 Multi-topic Spread | Abby Mandel | James Bowie HS | Honorable Mention |
| Y20 Multi-topic Spread | Alexandra Schmidt and Jalea Shackleford | Midlothian Heritage HS | Honorable Mention |
| Y20 Multi-topic Spread | Alexandra Schmidt | Midlothian Heritage HS | Honorable Mention |
| Y20 Multi-topic Spread | Eunice Park | Hebron HS | Honorable Mention |
| Y21 Sidebar Presentation | Abbey Welker and Alivia Eindorf | La Grange HS | Excellent |
| Y21 Sidebar Presentation | Lexi Snyder | Pleasant Grove HS | Excellent |
| Y21 Sidebar Presentation | Jace Ramos | Pleasant Grove HS | Honorable Mention |
| Y21 Sidebar Presentation | Shania Maugham | Redwater HS | Honorable Mention |
| Y22 Alternative Copy | Chloe Smith | Klein Oak HS | Superior |
| Y22 Alternative Copy | Erika Batson | Episcopal School of Dallas | Excellent |
| Y22 Alternative Copy | Stella Bednarczyk | Marcus HS | Excellent |
| Y22 Alternative Copy | Stephanie Garcia | Baytown Lee HS | Honorable Mention |
| Y22 Alternative Copy | Hannah Schiller | James Bowie HS | Honorable Mention |
| Y22 Alternative Copy | Olivia Milligan | Midlothian Heritage HS | Honorable Mention |
| Y22 Alternative Copy | Sofia Valladares and Leigh Olsen | Vandegrift HS | Honorable Mention |
| Y23 Infographics | Lucy Ma | Bellaire HS | Superior |
| Y23 Infographics | Ryan Germany | Aledo HS | Excellent |
| Y23 Infographics | Wes Warmink | James Bowie HS | Excellent |
| Y23 Infographics | Yoshita Dhawal | Vandegrift HS | Excellent |
| Y23 Infographics | Nina Eckhart and Emily Hernandez | Austin HS | Honorable Mention |
| Y23 Infographics | Anna Baranski | Episcopal School of Dallas | Honorable Mention |
| Y23 Infographics | Cristina Canepa | James Bowie HS | Honorable Mention |
| Y23 Infographics | Brianna Juneau and Kayli Thompson | Sabine HS | Honorable Mention |
| Y23 Infographics | Camila Rubio and Lauren Butler | Timber Creek HS | Honorable Mention |
| Y23 Infographics | Sofia Valladares, Leigh Olsen and Micayla Duggan | Vandegrift HS | Honorable Mention |
| Y24 Human Interest Photo | Summer Rains | Willis HS | Superior |
| Y24 Human Interest Photo | Macy Maynard | Texas HS | Excellent |
| Y24 Human Interest Photo | Hailey Jackson | Cypress Falls HS | Honorable Mention |
| Y24 Human Interest Photo | Maya Ortiz | Kingwood Park HS | Honorable Mention |
| Y25 Student Life Photo | Maya Ortiz | Kingwood Park HS | Superior |
| Y25 Student Life Photo | Braylen Garren | Texas HS | Superior |
| Y25 Student Life Photo | Margarita Rangel | Caney Creek HS | Excellent |
| Y25 Student Life Photo | Jadyn Wells | Lewisville HS | Excellent |
| Y25 Student Life Photo | Londyn Slaton | Redwater HS | Excellent |
| Y25 Student Life Photo | Callye Self | Vandegrift HS | Excellent |
| Y25 Student Life Photo | Arya Sharma | Westlake HS | Excellent |
| Y25 Student Life Photo | Payne Wellman | Aledo HS | Honorable Mention |
| Y25 Student Life Photo | Bailey Gober | Burton ISD | Honorable Mention |
| Y25 Student Life Photo | Hannah Rauschuber | Coram Deo | Honorable Mention |
| Y25 Student Life Photo | Matthew Marshburn | Hebron HS | Honorable Mention |
| Y25 Student Life Photo | Amy Edgar | Klein Oak HS | Honorable Mention |
| Y25 Student Life Photo | Riley Borchardt | Lewisville HS | Honorable Mention |
| Y25 Student Life Photo | Abrielle Kate Maddison | Midlothian Heritage HS | Honorable Mention |
| Y25 Student Life Photo | Audrey Coomes | Midlothian Heritage HS | Honorable Mention |
| Y25 Student Life Photo | Jacob Crim | Midlothian Heritage HS | Honorable Mention |
| Y25 Student Life Photo | Kamryn Lynn Hatch | Midlothian Heritage HS | Honorable Mention |
| Y25 Student Life Photo | Macy Maynard | Texas HS | Honorable Mention |
| Y25 Student Life Photo | Courtni Culbertson | Timber Creek HS | Honorable Mention |
| Y25 Student Life Photo | Arya Sharma | Westlake HS | Honorable Mention |
| Y25 Student Life Photo | Kendall Cobb | Willis HS | Honorable Mention |
| Y26 Academics Photo | Kaley Schabel | Aledo HS | Superior |
| Y26 Academics Photo | Mia Fillpot | Westake HS | Superior |
| Y26 Academics Photo | Jaydon Justice | Austin HS | Excellent |
| Y26 Academics Photo | Joy Wang | Bellaire HS | Excellent |
| Y26 Academics Photo | Anthony Amado | Caney Creek HS | Excellent |
| Y26 Academics Photo | Jillian Eakin | Frisco Heritage HS | Excellent |
| Y26 Academics Photo | Maya Ortiz | Kingwood Park | Excellent |
| Y26 Academics Photo | Cooper Cannon | Klein Oak HS | Excellent |
| Y26 Academics Photo | Ana Maria Myers-Olvera | Marcus HS | Excellent |
| Y26 Academics Photo | Kaya Kinsey | Vandegrift HS | Excellent |
| Y26 Academics Photo | Brittyn Wheeler | Aledo HS | Honorable Mention |
| Y26 Academics Photo | Erika Batson | Episcopal School of Dallas | Honorable Mention |
| Y26 Academics Photo | Arleigh Doehring | Kingwood Park | Honorable Mention |
| Y26 Academics Photo | JR Jackson | Sabine HS | Honorable Mention |
| Y26 Academics Photo | Sofia Valladares | Vandegrift HS | Honorable Mention |
| Y26 Academics Photo | Ava Hardin | Willis HS | Honorable Mention |
| Y27 Organizations Photo | Lizzee Winkler | Klein Oak HS | Superior |
| Y27 Organizations Photo | Lizzee Winkler | Klein Oak HS | Superior |
| Y27 Organizations Photo | Cooper Cannon | Klein Oak HS | Superior |
| Y27 Organizations Photo | Isabela Ramirez | La Grange HS | Superior |
| Y27 Organizations Photo | Lizbeth Paez Perez | Lewisville HS | Superior |
| Y27 Organizations Photo | Gabriel Peterson | Midlothian Heritage HS | Superior |
| Y27 Organizations Photo | Bradlee Brunson | Midlothian Heritage HS | Superior |
| Y27 Organizations Photo | Hannah Espinoza | Midlothian Heritage HS | Superior |
| Y27 Organizations Photo | Hannah Espinoza | Midlothian Heritage HS | Superior |
| Y27 Organizations Photo | Braylen Garren | Texas HS | Superior |
| Y27 Organizations Photo | Alyssa Hoy | Vandegrift HS | Superior |
| Y27 Organizations Photo | Sofia Valladares | Vandegrift HS | Superior |
| Y27 Organizations Photo | Aric Shah | Westlake HS | Superior |
| Y27 Organizations Photo | Aric Shah | Westlake HS | Superior |
| Y27 Organizations Photo | Rachael Barkoff | Westlake HS | Superior |
| Y27 Organizations Photo | Rachael Barkoff | Westlake HS | Superior |
| Y27 Organizations Photo | Ava Bathurst | Aledo HS | Excellent |
| Y27 Organizations Photo | Arely Valdovinos | Baytown Lee HS | Excellent |
| Y27 Organizations Photo | Avery White | Brazoswood HS | Excellent |
| Y27 Organizations Photo | Kaylee Freeman | Caney Creek HS | Excellent |
| Y27 Organizations Photo | Leonardo Ambrosio | Caney Creek HS | Excellent |
| Y27 Organizations Photo | Maya Ortiz | Kingwood Park HS | Excellent |
| Y27 Organizations Photo | Cooper Cannon | Klein Oak HS | Excellent |
| Y27 Organizations Photo | Skyler Sharp | Klein Oak HS | Excellent |
| Y27 Organizations Photo | Skyler Sharp | Klein Oak HS | Excellent |
| Y27 Organizations Photo | Skyler Sharp | Klein Oak HS | Excellent |
| Y27 Organizations Photo | Riley Borchardt | Lewisville HS | Excellent |
| Y27 Organizations Photo | Erica Hajovsky | Midlothian Heritage HS | Excellent |
| Y27 Organizations Photo | Kamryn Lynn Hatch | Midlothian Heritage HS | Excellent |
| Y27 Organizations Photo | Kamryn Lynn Hatch | Midlothian Heritage HS | Excellent |
| Y27 Organizations Photo | Madison Barber | Midlothian Heritage HS | Excellent |
| Y27 Organizations Photo | Lizzie Debenport | Texas HS | Excellent |
| Y27 Organizations Photo | Macy Maynard | Texas HS | Excellent |
| Y27 Organizations Photo | Lauren Butler | Timber Creek HS | Excellent |
| Y27 Organizations Photo | Kaittie Welch | Vandegrift HS | Excellent |
| Y27 Organizations Photo | Kaittie Welch | Vandegrift HS | Excellent |
| Y27 Organizations Photo | Natalie Weber | Vandegrift HS | Excellent |
| Y27 Organizations Photo | Sofia Valladares | Vandegrift HS | Excellent |
| Y27 Organizations Photo | Sophie Robinson | Vandegrift HS | Excellent |
| Y27 Organizations Photo | Sophie Robinson | Vandegrift HS | Excellent |
| Y27 Organizations Photo | Rachael Barkoff | Westlake HS | Excellent |
| Y27 Organizations Photo | Katherne Lee | Willis HS | Excellent |
| Y27 Organizations Photo | Madi Poston | Aledo HS | Honorable Mention |
| Y27 Organizations Photo | Claire Zhang | Bellaire HS | Honorable Mention |
| Y27 Organizations Photo | Joy Wang | Bellaire HS | Honorable Mention |
| Y27 Organizations Photo | Avery White | Brazoswood HS | Honorable Mention |
| Y27 Organizations Photo | Jillian Eakin | Frisco Heritage HS | Honorable Mention |
| Y27 Organizations Photo | Rida Jailani | Hebron HS | Honorable Mention |
| Y27 Organizations Photo | Rida Jailani | Hebron HS | Honorable Mention |
| Y27 Organizations Photo | Duren Wilson | James Bowie HS | Honorable Mention |
| Y27 Organizations Photo | Kate Oelkers | James Bowie HS | Honorable Mention |
| Y27 Organizations Photo | Shelby Townsend | Kingwood Park HS | Honorable Mention |
| Y27 Organizations Photo | Nayely Ibarra | Klein Oak HS | Honorable Mention |
| Y27 Organizations Photo | Riley Pate | Klein Oak HS | Honorable Mention |
| Y27 Organizations Photo | Alexandria Killian | Marcus HS | Honorable Mention |
| Y27 Organizations Photo | Diya Roy | Marcus HS | Honorable Mention |
| Y27 Organizations Photo | Hannah Espinoza | Midlothian Heritage HS | Honorable Mention |
| Y27 Organizations Photo | Kamryn Lynn Hatch | Midlothian Heritage HS | Honorable Mention |
| Y27 Organizations Photo | Lacey Lasseigne | Sabine HS | Honorable Mention |
| Y27 Organizations Photo | Braylen Garren | Texas HS | Honorable Mention |
| Y27 Organizations Photo | Allie Smith | Vandegrift HS | Honorable Mention |
| Y27 Organizations Photo | Alyssa Hoy | Vandegrift HS | Honorable Mention |
| Y27 Organizations Photo | Kylie Pucong | Vandegrift HS | Honorable Mention |
| Y27 Organizations Photo | Sofia Valladares | Vandegrift HS | Honorable Mention |
| Y27 Organizations Photo | Sofia Valladares | Vandegrift HS | Honorable Mention |
| Y27 Organizations Photo | Yoshita Dhawal | Vandegrift HS | Honorable Mention |
| Y27 Organizations Photo | Ke Rushing | Willis HS | Honorable Mention |
| Y27 Organizations Photo | Lilly Blue | Willis HS | Honorable Mention |
| Y27 Organizations Photo | Timmy Gunn | Willis HS | Honorable Mention |
| Y28 Sports Action Photo | Alyssa Lively | Aledo HS | Superior |
| Y28 Sports Action Photo | Taylor Tiberg | Aledo HS | Superior |
| Y28 Sports Action Photo | Chelsea Hernandez | Brazoswood HS | Superior |
| Y28 Sports Action Photo | Maya Ortiz | Kingwood Park | Superior |
| Y28 Sports Action Photo | Kyndal Kimbrough | Lewisville HS | Superior |
| Y28 Sports Action Photo | Riley Borchardt | Lewisville HS | Superior |
| Y28 Sports Action Photo | Braylen Garren | Texas HS | Superior |
| Y28 Sports Action Photo | Braylen Garren | Texas HS | Superior |
| Y28 Sports Action Photo | Aric Shah | Westlake HS | Superior |
| Y28 Sports Action Photo | Klarissa Robledo | Westlake HS | Superior |
| Y28 Sports Action Photo | Keira Cavanaugh | Bellaire HS | Excellent |
| Y28 Sports Action Photo | Chelsea Hernandez | Brazoswood HS | Excellent |
| Y28 Sports Action Photo | Hannah Martinez | Caney Creek HS | Excellent |
| Y28 Sports Action Photo | Lizzie Debenport | Texas HS | Excellent |
| Y28 Sports Action Photo | Sydney Rowe | Texas HS | Excellent |
| Y28 Sports Action Photo | Aric Shah | Westlake HS | Excellent |
| Y28 Sports Action Photo | Rachael Barkoff | Westlake HS | Excellent |
| Y28 Sports Action Photo | Renzo Montgomery | Akins Early College HS | Honorable Mention |
| Y28 Sports Action Photo | Joy Wang | Bellaire HS | Honorable Mention |
| Y28 Sports Action Photo | Joy Wang | Bellaire HS | Honorable Mention |
| Y28 Sports Action Photo | Bailey Gober | Burton ISD | Honorable Mention |
| Y28 Sports Action Photo | Hannah Martinez | Caney Creek HS | Honorable Mention |
| Y28 Sports Action Photo | Margarita Rangel | Caney Creek HS | Honorable Mention |
| Y28 Sports Action Photo | Melissa Chavaria | Caney Creek HS | Honorable Mention |
| Y28 Sports Action Photo | Yaretzi Adame | Caney Creek HS | Honorable Mention |
| Y28 Sports Action Photo | Emma Konen | Episcopal School of Dallas | Honorable Mention |
| Y28 Sports Action Photo | Kristin Doebele | Episcopal School of Dallas | Honorable Mention |
| Y28 Sports Action Photo | Catherine Broussard | Foster HS | Honorable Mention |
| Y28 Sports Action Photo | Jillian Eakin | Frisco Heritage HS | Honorable Mention |
| Y28 Sports Action Photo | Charli Reed | James Bowie HS | Honorable Mention |
| Y28 Sports Action Photo | Maya Ortiz | Kingwood Park HS | Honorable Mention |
| Y28 Sports Action Photo | Maya Ortiz | Kingwood Park HS | Honorable Mention |
| Y28 Sports Action Photo | Lizzee Winkler | Klein Oak HS | Honorable Mention |
| Y28 Sports Action Photo | McKenna Rusell | Klein Oak HS | Honorable Mention |
| Y28 Sports Action Photo | Ana Maria Myers-Olvera | Marcus HS | Honorable Mention |
| Y28 Sports Action Photo | Abrielle Kate Maddison | Midlothian Heritage HS | Honorable Mention |
| Y28 Sports Action Photo | Abrielle Kate Maddison | Midlothian Heritage HS | Honorable Mention |
| Y28 Sports Action Photo | Audrey Coomes | Midlothian Heritage HS | Honorable Mention |
| Y28 Sports Action Photo | Bradlee Brunson | Midlothian Heritage HS | Honorable Mention |
| Y28 Sports Action Photo | Hannah Espinoza | Midlothian Heritage HS | Honorable Mention |
| Y28 Sports Action Photo | Kamryn Lynn Hatch | Midlothian Heritage HS | Honorable Mention |
| Y28 Sports Action Photo | Grayson Palmer | Redwater HS | Honorable Mention |
| Y28 Sports Action Photo | Lacey Lasseigne | Sabine HS | Honorable Mention |
| Y28 Sports Action Photo | Braylen Garren | Texas HS | Honorable Mention |
| Y28 Sports Action Photo | Braylen Garren | Texas HS | Honorable Mention |
| Y28 Sports Action Photo | Braylen Garren | Texas HS | Honorable Mention |
| Y28 Sports Action Photo | Bren McDonald | Timber Creek HS | Honorable Mention |
| Y28 Sports Action Photo | Kaya Kinsey | Vandegrift HS | Honorable Mention |
| Y28 Sports Action Photo | Kaya Kinsey | Vandegrift HS | Honorable Mention |
| Y28 Sports Action Photo | Abigail Breyfogle | Westlake HS | Honorable Mention |
| Y28 Sports Action Photo | Aric Shah | Westlake HS | Honorable Mention |
| Y28 Sports Action Photo | Rachael Barkoff | Westlake HS | Honorable Mention |
| Y28 Sports Action Photo | Rachael Barkoff | Westlake HS | Honorable Mention |
| Y29 Sports Feature Photo | Allyson Arnold | Texas HS | Superior |
| Y29 Sports Feature Photo | Macy Maynard | Texas HS | Superior |
| Y29 Sports Feature Photo | Randi Mendolia | Aledo HS | Excellent |
| Y29 Sports Feature Photo | Bailey Gober | Burton ISD | Excellent |
| Y29 Sports Feature Photo | Cristina Canepa | James Bowie HS | Excellent |
| Y29 Sports Feature Photo | Maya Ortiz | Kingwood Park HS | Excellent |
| Y29 Sports Feature Photo | Luz Rodriguez | Lewisville HS | Excellent |
| Y29 Sports Feature Photo | Kaya Kinsey | Vandegrift HS | Excellent |
| Y29 Sports Feature Photo | Aric Shah | Westlake HS | Excellent |
| Y29 Sports Feature Photo | Kathrine Lee | Willis HS | Excellent |
| Y29 Sports Feature Photo | Stephanie Keele | Willis HS | Excellent |
| Y29 Sports Feature Photo | Laykha Chopra | Austin HS | Honorable Mention |
| Y29 Sports Feature Photo | Fernanda Diaz | Baytown Lee HS | Honorable Mention |
| Y29 Sports Feature Photo | Carlos Parra | Caney Creek HS | Honorable Mention |
| Y29 Sports Feature Photo | Sally Tomlin | Episcopal School of Dallas | Honorable Mention |
| Y29 Sports Feature Photo | Nayely Ibarra | Klein Oak HS | Honorable Mention |
| Y29 Sports Feature Photo | Roslyn Dobbins | Marcus HS | Honorable Mention |
| Y29 Sports Feature Photo | Abrielle Kate Maddison | Midlothian Heritage HS | Honorable Mention |
| Y29 Sports Feature Photo | Bradlee Brunson | Midlothian Heritage HS | Honorable Mention |
| Y29 Sports Feature Photo | Kamryn Lynn Hatch | Midlothian Heritage HS | Honorable Mention |
| Y29 Sports Feature Photo | Kamryn Lynn Hatch | Midlothian Heritage HS | Honorable Mention |
| Y30 Portrait | Erika Batson | Episcopal School of Dallas | Excellent |
| Y30 Portrait | Duren Wilson | James Bowie HS | Excellent |
| Y30 Portrait | Alexus Medina | Baytown Lee HS | Honorable Mention |
| Y30 Portrait | Hannah Rauschuber | Coram Deo | Honorable Mention |
| Y30 Portrait | Ella Underwood | Hebron HS | Honorable Mention |
| Y30 Portrait | Madeline Bullie | Hebron HS | Honorable Mention |
| Y30 Portrait | Maya Ortiz | Kingwood Park | Honorable Mention |
| Y30 Portrait | Lizzee Winkler | Klein Oak HS | Honorable Mention |
| Y31 Photo Portfolio | Braylen Garren | Texas HS | Superior |
| Y31 Photo Portfolio | Joy Wang | Bellaire HS | Excellent |
| Y31 Photo Portfolio | Claire Frazier | Foster HS | Excellent |
| Y31 Photo Portfolio | Rachael Barkoff | Westlake HS | Excellent |
| Y31 Photo Portfolio | Keira Cavanaugh | Bellaire HS | Honorable Mention |
| Y31 Photo Portfolio | Lacey Hayes | Marcus HS | Honorable Mention |
| Y31 Photo Portfolio | Bradlee Brunson | Midlothian Heritage HS | Honorable Mention |
| Y31 Photo Portfolio | Audrey Coomes | Midlothian Heritage HS | Honorable Mention |
| Y31 Photo Portfolio | Kamryn Lynn Hatch | Midlothian Heritage HS | Honorable Mention |
| Y31 Photo Portfolio | JR Jackson | Sabine HS | Honorable Mention |
| Y31 Photo Portfolio | Lacey Lasseigne | Sabine HS | Honorable Mention |
| Y31 Photo Portfolio | Kaya Kinsey | Vandegrift HS | Honorable Mention |
| Y32 Design Portfolio | Lizzie Jensen | James Bowie HS | Superior |
| Y32 Design Portfolio | Hannah Schiller | James Bowie HS | Excellent |
| Y32 Design Portfolio | Ava Bathurst | Aledo HS | Honorable Mention |
| Y32 Design Portfolio | Nina Eckhart | Austin HS | Honorable Mention |
| Y32 Design Portfolio | Cristina Canepa | James Bowie HS | Honorable Mention |
| Y32 Design Portfolio | Alaina Mathis | Midlothian Heritage HS | Honorable Mention |
| Y33 Story Portfolio | Faith Emmitte | Aledo HS | Superior |
| Y33 Story Portfolio | Claire Frazier | Foster HS | Superior |
| Y33 Story Portfolio | Claire Frazier | Foster HS | Superior |
| Y33 Story Portfolio | Catherine Broussard | Foster HS | Excellent |
| Y33 Story Portfolio | Roslyn Dobbins | Marcus HS | Excellent |
| Y33 Story Portfolio | Audrey Stephenson | Austin HS | Honorable Mention |
| Y33 Story Portfolio | Mariah Sears | Lewisville HS | Honorable Mention |