TAJE 2023-2025 Regional Rep Elections
TAJE Regional Rep positions are open for current TAJE members this month. You can read more about the candidates running below. The electronic election will be held Feb. 27-March 3, so look for that information in our weekly email. Good luck to all of our candidates.
Region 1
Jasinia Frausto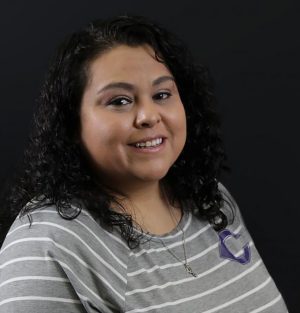 Email: jasinia.frausto@canyonisd.net
School: Canyon High School
Media Advised: Yearbook, Online
Years Experience: 3 years
Short Bio: Jasinia Frausto has taught for seven years, four years at the elementary level and three years advising high school journalism. She has a B.A. in Mass Communication from West Texas A&M University and later returned to WT to obtain her teacher certification. Before entering the classroom, she worked with non-profit organizations in marketing, communications and development for seven years. She leads the journalism program at her alma mater, Canyon High School, advising The Eagle's Tale online news site, the Soaring Wings yearbook and coaching the UIL journalism team. Her scholastic journalism philosophy is that there is a place for every student who is willing to put in the work.
Why I'm Running: I believe in TAJE and its initiative to provide journalism educators with resources and connections. I want to remain in my position as regional representative because I am just getting started. I plan to grow TAJE by reaching out to advisers and helping them navigate their needs into solutions. I want journalism programs across the state to grow and change the stereotype of journalism.
Region 2
Daniel Ryan Carr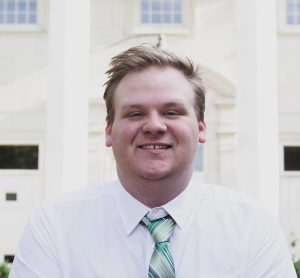 Email: dcarr2@dentonisd.org
School: Ray Braswell High School – Denton ISD
Media Advised: Newspaper (print), Yearbook, Online, Broadcast
Years Experience: 2 years
Short Bio: Ryan Carr has worked as a student publications/media adviser for the past two years. He is currently the Journalism adviser at Denton ISD's Ray Braswell High School in Aubrey. Before teaching, Carr worked for five years as the Student Ministries Office/Admin and AVL Coordinator at Denton Bible Church. His role at DBC involved communicating with parents and students in the ministry and event planning. Carr attended the University of North Texas Mayborn School of Journalism. He has a Bachelor of Arts in Journalism with an emphasis in Public Relations and graduated in August 2020. Carr attended Denton High School and graduated in 2015. In high school, he was known as both a yerd and thespian. He was the Online Editor-in-Chief of The Horseshoe Newspaper and a Senior Editor and Business Manager of The Bronco Yearbook. Carr owes much of his success to his amazing journalism adviser and long-time friend, Rebecka Frey. At Braswell High School, Ryan Carr advises the Braswell Student Media program made up of The Ambush Yearbook, The Bengal Beat Newspaper, the BHS Now Broadcast and the braswellmedia.org site. Carr most recently served as a teaching ambassador for the 2022 UNT Mayborn Scripps Howard Fund Emerging Journalists Program.
Why I'm Running: I think it would be a great opportunity to get to know my fellow journalism advisers in the area and would like to promote a sense of community between each of our publications/media programs.
Region 3 Candidates
Brett Deever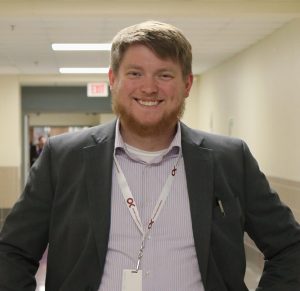 Email: brettdeever@yahoo.com
School: Red Oak High School
Media Advised: Yearbook, Broadcast
Years Experience: 2 years
Short Bio: This is my second year teaching Yearbook, Journalism and A/V Production at Red Oak High School. I studied Journalism at Oklahoma Christian University and returned to complete my MBA. In undergrad I was a sports producer, had my own radio show and was a play-by-play broadcaster for our basketball teams. In college I wrote a case study that was published as part of a Media Ethics college textbook.
Why I'm Running: I really want to make a difference. I know that the work I do at the district level is important, and I know I am making a difference in the community, but I feel that there is much more I can give and this is a great way to serve both my community and the region as a whole.
Taylor Mersmann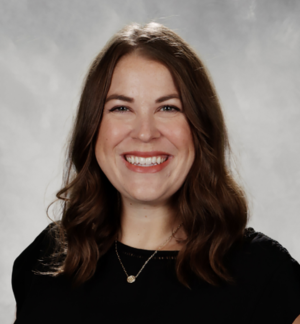 Email: tnmersmann@prosper-isd.net
School: Rock Hill High School
Media Advised: Yearbook, Online
Years Experience: 7 years
Short Bio: Taylor Mersmann is a seven-year adviser. She leads the online newspaper and radio for Rock Hill High School in Frisco (Prosper ISD). In addition, she teaches all levels of photography and graphic design. She previously advised middle school yearbook and will return to yearbook at the new Walnut Grove High School (Prosper ISD) this fall. This will mark her fourth new journalism program build.
Why I'm Running: Journalism advising is both isolating and involves one of the greatest and largest communities of educators. Journalism advisers need people. Being a singleton on your campus can feel daunting. In addition, the road map of how we do what we do is muddy. I want to be a TAJE Regional Representative to help new and veteran advisers find each other, build a system of support and resources and create a calendar of social activities and competition dates to stay in the know.
Region 4
Tabitha Houchens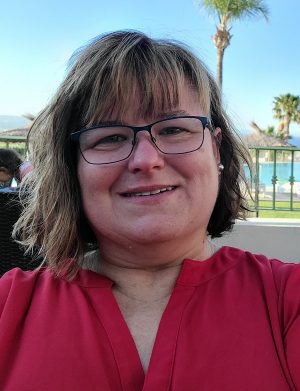 Email: thouchens@redwaterisd.org
School: Redwater High School
Media Advised: Yearbook
Years Experience: 15 years
Short Bio: I have been teaching for 15 years, all at Redwater ISD, where I teach grades 7-12. I am a member of several professional organizations, such as TAJE, JEA, ATPI and more. I have been fortunate to attend many area, state and national conventions, as well as adviser conferences and workshops. I currently teach Journalism 1, Photography for high school and junior high, Yearbook 1-3 and Digital Graphics and Illustrations. I have previously taught and advised the school newspaper. In addition to those classes, I am the UIL coach for 7-8 grade Editorial Writing and all five high school journalism events.
Prior to beginning my career in education, I was the sports editor, a photographer and journalist at a number of local newspapers. I was also responsible for the layout and design of my sports pages, as well as some others. For two years, I was publicist for a hotel and casino in Nevada.
I have one nephew and one niece, who is expecting her first child, a baby girl, in mid-September.
As an active educator and community member, I am also a member of the Alpha Pi Chapter of Delta Kapa Gamma, a sustainer in the Junior League of Texarkana and a supporter of the arts through TRAHC and Tex Rep.
Why I'm Running: I believe that journalism is important in all aspects of life, and I would like to help promote it among teachers and students in my region.
Region 5
Vanessa Martinez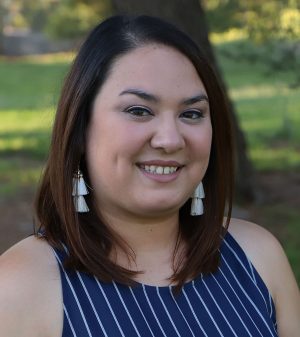 Email: vanessamjuarez@gmail.com
School: Yearbook, Online
Media Advised: Newspaper (print), Yearbook, Online, Broadcast
Years Experience: 9 years
Short Bio: Vanessa Martinez, CJE, advises The Legend yearbook and AGO News at El Dorado High School in El Paso. She teaches graphic design and commercial photography. She started advising in 2014 and earned the JEA Rising Star Award in 2019. She also coaches the UIL journalism team, and has helped several students qualify for state competition. The Legend has earned multiple CSPA Crowns and NSPA Pacemakers, along with NSPA Design of the Year in 2020.
Why I'm Running: My biggest reason for running for regional rep is to be a support to my fellow journalism teachers and publications advisers in Regions 18 and 19. I have had some success in the last nine years, earning several Crowns, Pacemakers and regional awards, along with coaching several students to UIL State journalism events. If I can help teachers and advisers with instructional materials, ideas for staff management, lessons, advice, etc., then I want to be that for the other people in this profession in Texas, because I was new and needed a lot of help at one time. Advisers and teachers were there for me, and I want to be there for other educators now. I'm also passionate about teaching journalism and visual storytelling and helping students to build their confidence and portfolio through high school for post-secondary success.
Region 6
Carey McCarthy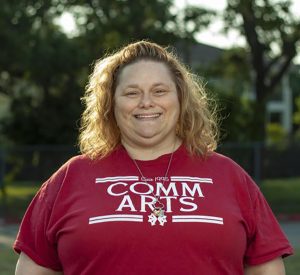 Email: carey.mccarthy@nisd.net
School: Communications Arts High School
Media Advised: Yearbook, Online, Broadcast
Years Experience: 17 years (11 advising)
Short Bio: Carey McCarthy has been involved in journalism since she was a middle school student when she met with her principal to ask if the school could start a yearbook. McCarthy has a B.S. in Journalism from Texas A&M University and a M.Ed. in Curriculum and Instruction with an emphasis in Instructional Technology from Houston Baptist University. She currently advises broadcast journalism, photojournalism and the yearbook at Communications Arts high school, a magnet school in San Antonio's Northside Independent School District, and is a former UNT Scripps Howard Foundation Teaching Ambassador. Besides teaching she has worked as a dog trainer, bather and customer service manager at Petsmart, an online instructor for PBS Teacherline, an applications instructor for New Horizons Learning Center training adults in Microsoft and Adobe software, a veterinary technician and an educational specialist at the Institute of Texan Cultures museum.
Why I'm Running: My passion is journalism and I love helping others. Serving as Region 6 rep after PJ Cabrera stepped down a year ago has allowed me to meet other journalism advisers and students. I loved hosting the joint Region 6 and UNT Scripps Howard workshop in January and want to continue to serve my community in that way. I also hope to coordinate monthly in-person meet-ups and or virtual ones, so we can support each and fill each other's cups up.
Region 7
Haley Gluch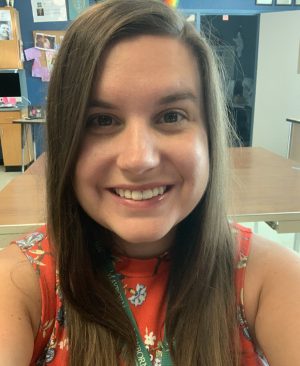 Email: haley_gluch@roundrockisd.org
School: McNeil High School
Media Advised: Newspaper (print), Yearbook, Online
Years Experience: 7 years
Short Bio: My name is Haley Gluch (glue) and I am the adviser at McNeil High School. This is my seventh year teaching, and I advise both newspaper and yearbook. My background is in journalism and advertising.
Why I'm Running: TAJE has really created a community of yearbook teachers I look up to and respect. It would be great to give back and help new teachers get acquainted to teaching journalism and managing publications.
Region 8
Mike Tobias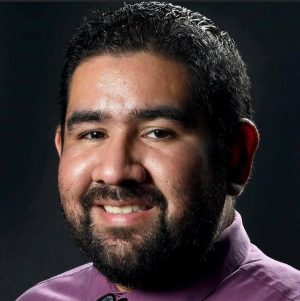 Email: miketobias@pngisd.org
School: Port Neches-Groves ISD
Media Advised: Newspaper (print), Yearbook, Online, Broadcast
Years Experience: 5 years
Short Bio: Mike Tobias is the NDN Press advisor, the high school student media program and also the district communications director for Port Neches-Groves ISD.
Tobias advises staffs of students in CTE classes, such as Commercial Photography, Graphic Design and Digital Design & Media.
Ultimately, they're charged with creating yearbook, newspaper (online and print), social media content and two weekly sports shows.
Now in his fifth year of teaching, he came to PNG after 16 years of professional journalism experience, working in varying newsroom roles — most recently as the sports editor of The Beaumont Enterprise. Among his more memorable career moments are covering the area's hurricanes and tropical storms, NCAA and professional sports — including Houston's Texans, Rockets and Astros — and many nights of high school athletics. He has made a career living on deadlines and instills the same level of urgency in his students.
When he manages to pull himself away from work, he enjoys spending time with his wife, Paige, his daughters Addison and Andie and is an avid guitar and music enthusiast.
Why I'm Running: I would love to build a network among the local high school journalism and student media programs. Currently, we see each other from time to time (mainly UIL meets), but I believe there are opportunities and advantages of a regional network being left on the table.
Things like local high school media meet-ups, competitions, camps or help desks (for advisers) are ways we can help build each other up.
Region 9 Candidates
Sara E. Gonzales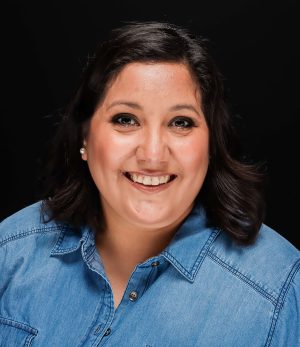 Email: gonzales.sarae@gmail.com
School: Patricia E. Paetow High School
Media Advised: Yearbook
Years Experience: 15 years
Short Bio: Sara E. Gonzales is currently a journalism adviser and teacher for Patricia E. Paetow High School in Katy. She has been recognized as a Journalism Educators Association Diversity Award Nominee and as an ASNE Emerging Leader. She has recently been named as a 2023 UNT Scripps Howard Fund Teaching Ambassador. Gonzales received her bachelor's degree in Mass Communication from Texas State University-San Marcos. She had an area of emphasis in electronic media and a minor in photography. Prior to graduating from college, Gonzales was photographer for former president William J. Clinton and the Clinton Foundation in Little Rock, Arkansas. Currently, she serves as the Houston leader for the Online News Association and was the only teacher out of the country accepted into the American Society of News Editors Emerging Leaders Institute. Gonzales was also the only high school journalism adviser in the world to present at the World Journalism Education Congress in Paris, France, on diversity in scholastic journalism.
Why I'm Running: In 1999, I took my first journalism course. Susan Komandosky at Round Rock High School was my adviser, and she opened my world to so much more than what I thought it could have been.
However, my journalism roots began in elementary school working on our school yearbook. I have loved journalism since last century.
I moved to the Houston area in 2008 and I have been looking for more ways to get involved locally and help journalism advisers in the area. In the past five years, I have seen numerous transitions in advisers, including teachers moving into the position with little-to-no journalism background.
I want to give back and be a knowledge base for these journalism advisers. I want to help seasoned journalism advisers find new creative and innovative ways to engage their students into a life-long profession.
Part of what I would like to do as a regional rep is work on a broader mentorship with local news outlets and schools. In addition, I want other advisers in the area to know that they aren't the only ones spending the long evenings proofing, editing, going to events, helping students. This is a thankless job, and I want to be that cheerleader in the corner for all advisers in Region 9.
Christi Opiela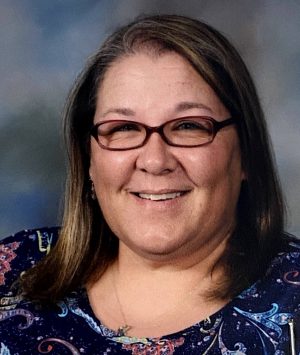 Email: christi.opiela@hisdbrahmas.org
School: Hallettsville High School
Media Advised: Yearbook, Broadcast
Years Experience: 5 years
Short Bio: Hi all, my name is Christi Opiela. I have been teaching in some form almost all of my life. I have educated children of various ages from 3K to Jr. High and have found my home in high school which I have been teaching for the last 10 years. I began teaching broadcasting and have also been advertising yearbook for the last three years. I love this stuff…. I have found my happy place but I also recognize that I am still learning new stuff every day. I hope to help others learn more about all the opportunities there are in journalism and how fun it can be!
Why I'm Running: I am interested in running for Regional Representative of TAJE because I think it is an undervalued organization and I would like to help others know about it.
Megan Ortiz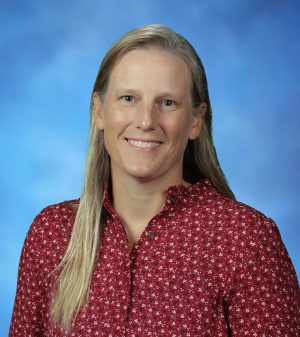 Email: mmortiz@humbleisd.net
School: Kingwood Park High School
Media Advised: Newspaper (print), Yearbook, Online
Years Experience: 12 years
Short Bio: I have been a journalism teacher for 12 years in Humble ISD. I currently advise the Kingwood Park Times, KPTimes.com and the yearbook at Kingwood Park HS. Prior to teaching, I worked at the Houston Chronicle as a beat writer covering the NFL and the NBA. I majored in journalism and mass communications at the University of Iowa. I was honored as a JEA Rising Star in 2014. My students have earned a newspaper Pacemaker and been honored with many state and national awards.
Why I'm Running: I am looking forward to an opportunity to help grow TAJE, an organization that has helped my students and me immensely over the years. I would like to become more involved in areas I might be able to assist. And I would also like an opportunity to mentor those in Region 9 who need help or resources – as well as be a sounding board to those who do not have anyone in their school or district who can really understand. I know there is a lot of turnover in the profession, and I can understand why. I cannot even imagine how I would have made it through many of my early years without my invaluable mentors who supported me and continue to do so to this day.
Region 10
Sandra Casperson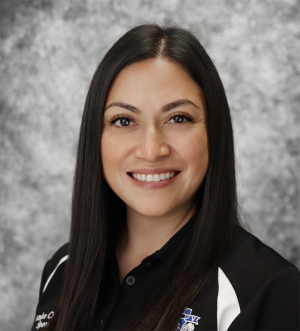 Email: s.casperson@ecisd.us
School: Robert Vela High School
Media Advised: Yearbook
Years Experience: 11 years
Short Bio: Sandra Casperson is currently in her 15th year of teaching but began advising journalism in 2012 with the opening of Robert Vela High School, the fourth high school in the Edinburg school district. She advises the Legacy, a 288-page yearbook. Yearbook journalism has been a part of Casperson's life since her freshman year in high school. She earned a bachelor's in journalism from The University of Texas-Pan American and entered the teaching profession in 2008. Casperson also sponsors Student Council and Quill & Scroll.
Why I'm Running: Whether it be through facilitating workshops or simply sharing best practices and ideas, I enjoy motivating advisers in my region to become more involved in the journalism world.