BiG Shot Winner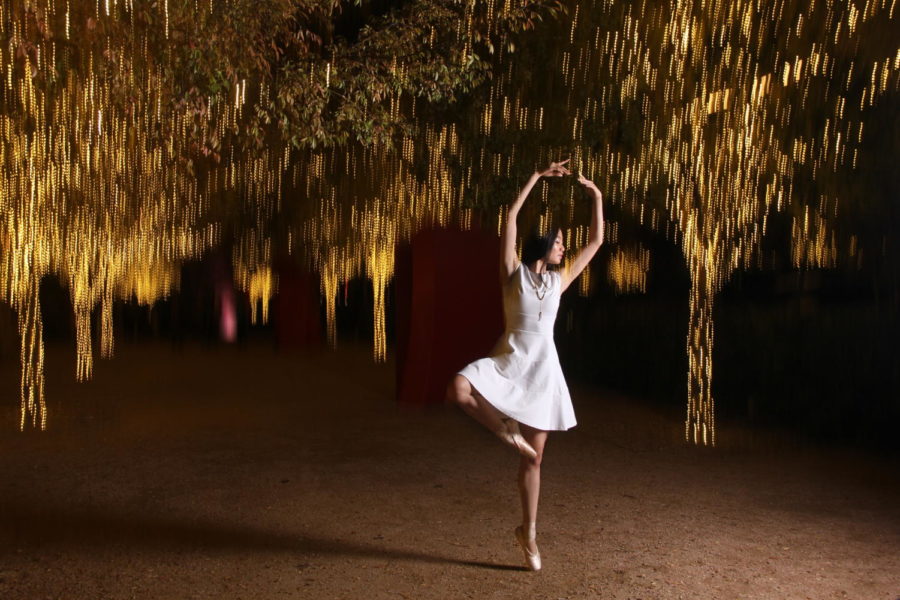 Sienna Eagle
Whitney High School
Rocklin, California
FROM THE JUDGES
"This image of a ballerina under a canopy of lights was taken at Trinity Groves in Dallas, TX for the NSPA Big Shot Photography Fair. Sienna used a technique called "shutter dragging" to create a sense of movement in the light canopy while freezing the dancer in action using speed lights.
This image is a success due to her effective use of shutter dragging, but also her attention to framing, composition and lighting. Because of her precise timing and deliberate camera movements, this image is an achievement in terms of both technical skill and artistic merit.
There were so many incredible moments captured at the street fair, and it was difficult to narrow our top pick down to one image, but we, the NSPA photography staff, are overjoyed that Sienna and all of the photography students were able to take a difficult technique and very quickly create something incredible out of it.
Congratulations to Sienna and everybody else on the striking images they were able to capture.
Here are more photos from the Big Shot.
…